Jumblatt offers to help resolve Lebanon garbage crisis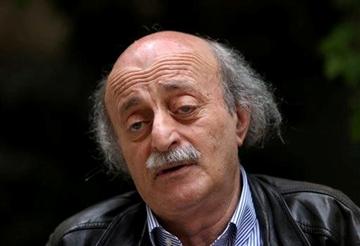 Progressive Socialist Party chief MP Walid Jumblatt has reportedly offered to take responsibility for dumping 80 % of the garbage generated in Beirut and Mt Lebanon on condition that the Christian community will take care of the remaining 20 % that is generated in Metn and Kesraouan regions
Al-Akhbar daily reported Thursday that 3,000 tons of waste are collected daily from Beirut, its suburbs, and the districts of Shouf, Aley, Baabda, Kesrouan and Metn daily. Sukleen recycles around 500 tons while the rest ( 2500 metric tons ) are dumped in landfills.
Jumblatt is reportedly ready to take responsibility for dumping 2,000 tons out of the 2,500 tons of garbage in Dahr al-Baydar area .
Jumblatt's offer was confirmed by a source from the waste management committee that has been holding consecutive meetings since the garbage crisis erupted earlier this month and said that Jumblatt offered to dump the entire 2000 tons in the town of Ain Dara ( next to Dahr al-Baydar ) .
"But the Christian parties should assume their responsibilities in guaranteeing a location to dump the remaining 500-ton of garbage of Metn and Kesrouan in the two areas," the source told al-Akhbar.
But protesters in Dahr al-Baydar blocked the road and warned against dumping waste in the area's old stone crushing plants in Ain Dara.
When asked about the protest carried out by the residents of Ain Dara, Jumblatt told As Safir on Wednesday : "They don't have the right to object, " without explaining why .
Denies investing in garbage
Jumblat has stressed to As Safir that he had no ties to any investment linked to Lebanon's waste management crisis.
On the other hand he admitted there was potential for his sons Taymour and Aslan to enter into a partnership agreement with Riad al-Assaad.
"But three weeks ago I withdrew my hand totally from the case after I felt (it would have) political dangers," Jumblatt said.
"Consequently I have no ties to Assaad's company or any other private company and I am not a partner in any rumored deal," stressed Jumblatt.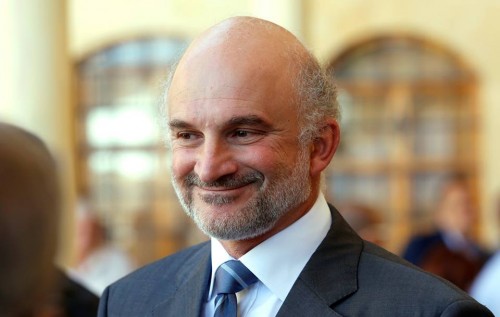 Assaad is the CEO of South for Construction s.a.l., a Lebanese contracting company specialized in infrastructure, road works, marine works, buildings and maintenance of infrastructure network utilities.
The garbage crisis began when the landfill in the town of Naameh south of Beirut was shut down on July 17.
Since then, mountains of garbage piled up in Beirut and Mount Lebanon.
The government so far failed to resolve the crisis.
The piles of garbage serve as an uncomfortable reminder of a larger Lebanese political failure. The country has for many years faced nationwide infrastructure problems, including water shortage and daily electricity cuts.
"We have come to realize that a mafia is controlling Lebanon and its funds", Phalange party leader MP Sami Gemayel said after party's weekly meeting on Monday.
He was commenting on the stinking garbage in Lebanon
"We do not understand the delay in resolving the waste disposal crisis" he said
"Shame on all those who are blackmailing a company or party at the expense of the people for the sake of making money and personal gains, "he said without naming the politicians behind the crisis.