New information received on missing 5 Czechs missing in Lebanon , says FM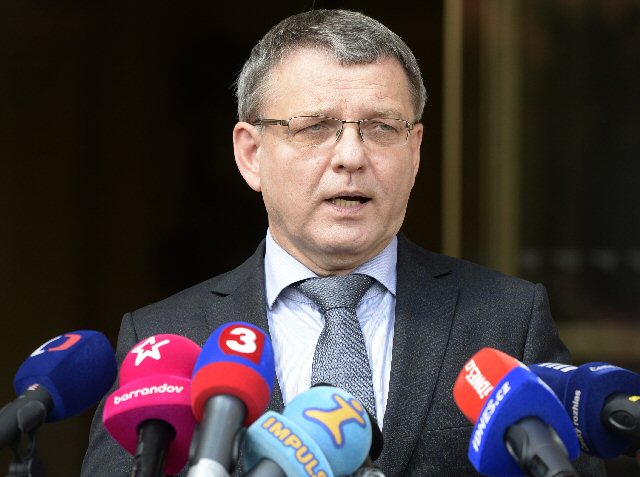 Czech authorities have new information on the five Czechs missing in Lebanon, Foreign Minister Lubomír Zaorálek told journalists after a meeting of the emergency committee dealing with the affair today, Prague Post reported.
But , Zaorálek declined to elaborate, arguing that the authorities will now check its credibility.
Five Czech citizens and the Lebanese driver of their taxi disappeared in the Bekaa valley in eastern Lebanon last Saturday. According to Lebanese media, the incident may be connected with the case of a man detained over alleged cooperation with terrorists in Prague last year. The driver is allegedly a close relative of his.
Zaorálek said he was thinking of visiting Lebanon over the case where he might speak with local politicians.
"We have some new information and at the moment we will check it," Zaorálek said.
"We will simply check its credibility," he added.
"There is a variety of information and now we are to check its accuracy and how to work with it," Zaorálek said without elaborating.
Based on the information, a kidnapping is just one of the hypotheses, while further alternatives are still in the game, Zaorálek.
He said his Lebanese counterpart  Gibran Bassil had confirmed the information to him that the case had a criminal background, as suggested by Interior Minister Nuhad al-Mashnouk  on Wednesday.
During a visit to Paris, al-Mashnouk said that according to the initial  findings of investigators, the  disappearance  of the   five Czechs is  associated with mafias, and drugs and weapons trading.
"As there is a certain problem in the phone conversation, I am thinking of visiting Beirut," Zaorálek said, adding that he would speak again with Bassil later today.
"It will also depend on the Lebanese side whether the trip would make sense," he added.
Zaorálek said in the coming   the police would launch a search for the five missing persons, publishing their names and photos.
Even though he declined to disclose their identities, a list of their names was widely circulated  in Lebanon as follows
Jan Švarc, 1960
Adam Homsi, 1978
Miroslav Dobeš, 1968
Merlin  Pešek, 1983
Pavel Kofroň, 1960
Adam Homsi is  reportedly a Czech-Arab translator. He was there as their guide and translator.
Unconfirmed reports  link  the  kidnapping to the arrest of 3 Lebanese on terror charges by the Czech authorities.
According to a report by blogspot , Jan Švarc, 1960 who is an attorney was involved in the trial of the 3 arrested Lebanese that were ordered to be extradited from Czech Republic to the U.S..