Jumblatt urges politicians to distance Lebanon army from their disputes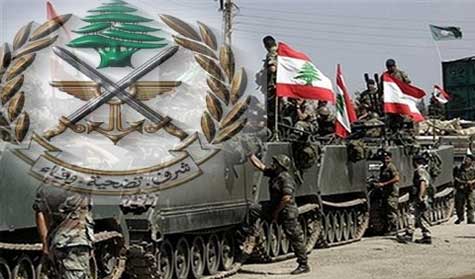 Progressive Socialist Party leader MP Walid Jumblatt defended the army on Friday saying it is the "only institution capable of safeguarding Lebanon," and called on all political factions to "distance it it away from any disputes to maintain the morale of the soldiers."
"In light of the current paralysis that the state and its institutions are witnessing, and with the continuing disruption of the people's interests for unacceptable reasons, the Lebanese army remains the only institution that protects the nation from all sides," said Jumblatt said in a statement.
His comments come after Free Patriotic Movement leader MP Michel Aoun accused the army on Thursday of starting the confrontations with the FPM protesters on July 9 near the Grand Serail, putting the blame squarely on "the Army Command."
Aoun had called on his supporters to take to the streets during that cabinet session to protest what he described as "the encroachment on the Christian president's powers in the absence of a head of state."
"The army is worthy of being distanced from political debates so that it is capable of maintaining the high morale of soldiers to be able to carry out the tasks entrusted to it ." Jumblatt pointed out
"Targeting the army does not give any benefits. Preserving stability is much more important than any other," the PSP leader added
The Lebanese parliament failed earlier this month and for the 26th time in a row to elect a president to replace Michel Suleiman whose term ended on May 25.
As in the past sessions the parliament was unable to reach a quorum because the Iranian backed Hezbollah militant group and its ally Aoun's Change and Reform bloc MPs boycotted the sessions.
Speaker Nabih Berri who is allied with Hezbollah told visitors last week that that an Iranian nuclear deal could help pave the way to ending major conflicts in the Middle East, and the presidential vacuum in Lebanon.
Aoun denied earlier this month that he had a personal dispute with Army Commander Gen. Jean Kahwaji, "but I have objections on his performance ," he said
Aoun reportedly wants his son-in-law Commando Regiment chief Brig. Gen. Chamel Roukoz to be appointed army chief.
Roukoz's tenure ends in October 2015 while Kahwaji's term expires at the end of September.
Aoun's other son-in-law Gebran Bassil is the Foreign minister.
Geagea blames Iran for presidential vacuum
Lebanese Forces leader Samir Geagea who was the first to announce his presidential candidacy said in remarks published Friday that Iran benefits from the ongoing presidential vacuum in Lebanon and seeks to weaken the Lebanese government through its "proxy" Hezbollah.
"Iran practices its influence in Lebanon through its proxy Hezbollah," Geagea told the online newspaper Al-Modon.
Tehran, he said, "does not want the Lebanese government to be strong, because the more the state and its institutions are weak Hezbollah benefits and maintains control over strategic decisions [in Lebanon]."
"Therefore, Iran does not want to facilitate the presidential election," Geagea said.
Geagea also appeared concerned about attempts by Tehran to "further escalate [violence] in the Middle East in order to tell its people and supporters that it is still strong ."