An Iran nuclear deal is close , could be announced on Monday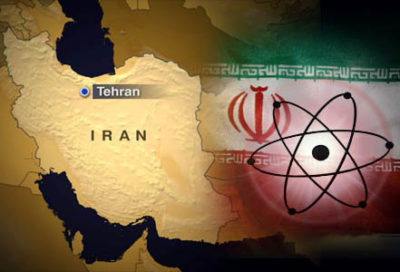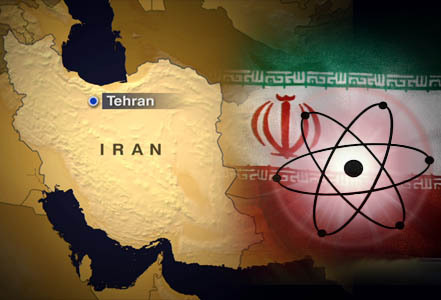 Iran and six world powers were close to nailing down a historic nuclear deal that would bring sanctions relief in exchange for curbs on Tehran's atomic program, but the Iranian foreign minister said no agreement would be announced on Sunday.
After more than two weeks of negotiations in Vienna, Iranian and Western officials said the earliest an agreement could be ready was Monday, the self-imposed deadline for clinching a deal, though that could be extended again.
"We still have got work to do tomorrow," Iranian Foreign Minister Mohammad Javad Zarif told reporters from his hotel balcony. "No deal today."
U.S. Secretary of State John Kerry has cautioned that "major issues" remain to be resolved, and comments from both senior Republican and Democrat Senators on Sunday suggested that any final deal would also face tough scrutiny in Congress.
Alireza Miryousefi, a spokesman for the Iranian delegation, said on Twitter that the draft agreement Iran and the powers – the United States, France, Britain, Germany, Russia and China – were working on was "a 100-page document".
Western powers have long suspected Iran of aiming to build nuclear bombs and using its civilian atomic energy program to cloak its intention – an accusation Iran strongly denies.
The goal of the deal being negotiated would be to increase the time it takes for Iran to produce enough enriched uranium fuel for a single weapon to at least one year from current estimates of two to three months – the "breakout" time.
Iranian President Hassan Rouhani said on Sunday further measures were still needed to overcome the remaining obstacles in the Vienna negotiations, ISNA news agency reported.
"It might seem we have reached the top of the mountain. But no, there are still steps needed to be taken," ISNA quoted him as saying. "Even if we fail … we have performed our duty."
In a sign that prospects for a deal being concluded on Sunday were fading, British Foreign Secretary Philip Hammond headed back to London but was expected to return on Monday, officials said.
French Foreign Minister Laurent Fabius canceled a planned trip to Africa due to the continued deadlock in the Iran negotiations, a French diplomatic source said.
"I hope, I hope, that we are finally entering the final phase of this marathon negotiation," Fabius told reporters.
A German government source said a deal could be reached quickly if Tehran was ready to take the last steps, adding that it was still possible for the negotiations to fail.
"Everything can still fail, but we are indeed very close to reaching the goal… Negotiations are currently in the absolute final phase and are running intensely through the night," said the source, speaking on condition of anonymity.
"POLITICAL WILL"
A senior Iranian official said 99 percent of the issues had been resolved, adding: "With political will we can finish the work late tonight and announce it tomorrow."
Among the biggest sticking points in the past week has been Iran's insistence that a United Nations Security Council arms embargo and ban on its ballistic missile program dating from 2006 be lifted immediately if an agreement is reached.
Russia, which sells weapons to Iran, has publicly supported Tehran on the issue.
Other problematic issues in the talks are access for inspectors to military sites in Iran, answers from Tehran over past activity and the overall speed of sanctions relief.
Kerry and Zarif have met nearly every day since Kerry arrived in Vienna more than two weeks ago for what was intended to be the final phase in a negotiation process that began with an interim nuclear deal clinched in November 2013.
Kerry met Zarif again on Sunday, a U.S. official said, in an attempt to break the deadlock.
Experts and senior officials from Iran, the United States and the other powers have been meeting non-stop for months, often working into the early hours of the morning, to finalize an accord that will include five technical annexes.
An agreement would be the biggest step towards rapprochement between Iran and the West since the 1979 Islamic Revolution, although both sides are likely to remain wary of each other even if a deal is concluded.
Iranian Supreme Leader Ali Khamenei said Tehran would continue its fight against "global arrogance" – referring to the United States. But Khamenei did not set any new "red lines" for his negotiators as he did in a tough speech two weeks ago.
In Washington, the top Republican in the U.S. Senate cast doubt on whether President Barack Obama would be able to win approval in Congress for any deal.
"I think it's going to be a very hard sell, if it's completed, in Congress," Senate Majority Leader Mitch McConnell said on the "Fox News Sunday" broadcast. "We already know it's going to leave Iran as a threshold nuclear state."
A leading Democrat also struck a downbeat note.
"There is no trust when it comes to Iran," said Senator Ben Cardin, the senior Democrat on the Senate Foreign Relations Committee that would examine any deal as part of the U.S. Congress' 60-day review.
REUTERS