Lebanon airport bans entry of fruits, vegetables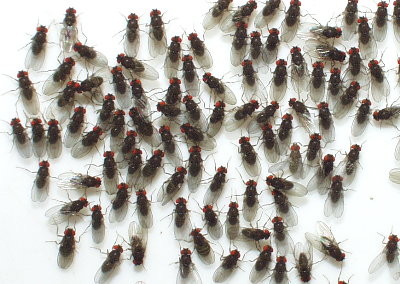 The Rafik Hariri International Airport issued requested all that airlines to ask travelers not to carry fruits and vegetables in their bags.
"The airport's [administration] asks that all of the airline companies not to allow the travelers on their planes toLebanon to carry fruits and vegetables in [their] bags," a statement said and added:
"This is because the Agriculture Ministry is currently implementing a project to combat fruit flies on Lebanese territory [and wishes to] prevent them from being transferred into the country."
The decision was based on a memo sent by Agriculture Minister Akram Chehayeb to theGeneral Directorate of Civil Aviation on June 11. The general directorate was asked "to take all the necessary precautions to prevent the transfer of these insects through the fruits and vegetables that travelers carry from other countries in their luggage ."
Lebanon's Agriculture Ministry and the U.N. Food and Agriculture Organization launched a project aimed at addressing fruit flies and supporting rural agriculture in Lebanon last December
"The fruit fly is considered one of the dangerous pests that can infect hundreds of various vegetal families and most notably fruit products, which are produced on 50 percent of the acreage in Lebanon," the director of the Agricultural Resources in the Agriculture Ministry, Mohammad Abu Zeid, said at the inauguration of the project on December 9, 2014.
Representing Minister Akram Chehayeb, Abu Zeid addressed a crowd that attended the launching day at the Radisson Hotel in Ain al-Mreisseh, where experts gave technical lectures about the "Monitoring and Management of Fruit Flies in Lebanon," the title of the $400,000 project.
Zeid explained that Lebanon was highly exposed to the pest due to its reliance on fruit imports.
"Lebanon is still a major importer of food, with domestic production only meeting 20 percent of the local consumption," the official said. "This commercial trade could increase the risks of cross-border vegetal diseases."
According to Zeid, the fruit fly, if not discovered early, could ruin Lebanon's fruit production.
Lebanon imports a whole variety of tropical fruit including mango, pine apple, bananas , guava, papaya etc from neighboring countries such as Sudan and Egypt and other African countries where the pest is widely spread.
Fruit flies can be a problem year round, but are especially common during late summer/fall because they are attracted to ripened or fermenting fruits and vegetables.
Fruit flies can lay up to 500 eggs at a time near the surface of fermenting (ripening) foods or other organic materials. The entire life cycle from egg to adult takes only about eight to ten days so they proliferate with great rapidity. They can also lay their eggs in sink drains, garbage disposals, empty bottles and cans, garbage bags, and even damp mops and sponges.
Most developed countries ban the import of fresh produce to keep the fruit flies away