"It's a miracle Lebanon still exists", top EU diplomat proclaims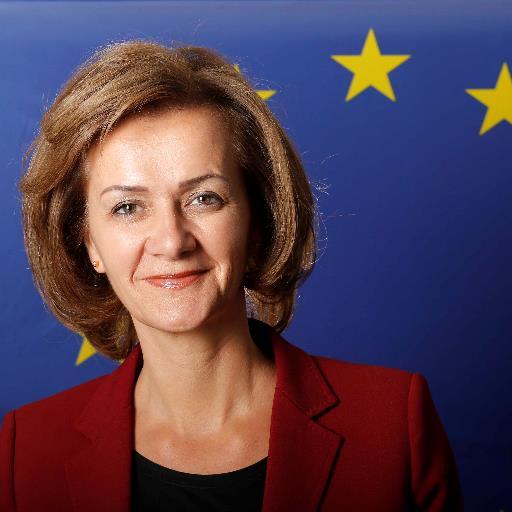 Outgoing head of the European Union delegation to Lebanon Angelina Eichhorst believes its "a miracle" the country still exists in the way it exists considering the type of neighborhood that surrounds it.
"It's a miracle Lebanon still exists in the way it exists today given the fact of what's happening in the region," she was quoted as saying by the Lebanese newspaper The Daily Star.
Eichhorst, who is leaving Lebanon after more than four years as the top European diplomat in the country, said that while Lebanon has thus far managed to stay afloat, it would require substantial financial support from the international community going forward.
Taking into account more than 1.4 million refugees residing in the country, the number of people requiring government assistance in Lebanon has more than doubled since Eichhorst took office in 2011.
"Lebanon will need a lot of resources in the future, financial resources," Eichhorst said.
"So Lebanon will need to make a constant case with the international community for assistance." She added
Commenting on the presidential vacuum in Lebanon she said:
"The presidential vacuum and political deadlock complicate cooperation with the international community. It would be easier to convince donors to provide assistance to Lebanon if Baabda Palace was occupied", Eichhorst said.
"As far as we are concerned, to make that case [for financial assistance] it helps 100 percent if you have a president, functioning government, functioning institutions," Eichhorst added.
Eichhorst acknowledged that she is "not pleased to leave the country not knowing what's going to happen" with the presidential vacuum.
She warned about the risks facing Lebanese institutions a as a result of the presidential vacuum :
"The "rhythm" of governance in Lebanon is slowing and there is also a risk that the institutions start to function and perform less and less."
The Lebanese parliament failed on June 24 and for the 25th time in a row to elect a president to replace Michel Suleiman whose term ended on May 25.
As in the past sessions the parliament was unable to reach a quorum because the Iranian backed Hezbollah militant group and its ally MP Michel Aoun's Change and Reform bloc MPs boycotted the sessions.
Praising the army and security services, Eichhorst said that while the security situation in the country remains calm for now, she has noticed that "a lot of people truly live in fear of what is going to come."
Eichhorst however expressed confidence that the Lebanese population would work to stave off a national crisis. "There is a good majority of the people [who want to] insulate Lebanon and to save this country. Functioning institutions along with the army can hold the country together."
The EU will continue to engage with Lebanon on important issues going forward, Eichhorst said, including hot button topics like refugees and security.
Eichhorst however acknowledged that many Lebanese think that Europe isn't doing enough. "I know that Lebanon expects the EU to take more refugees," she said. "You have no idea how much time and effort we spend on particularly this subject, whether it's with the authorities or people living in Lebanon."
Eichhorst, who has been a staunch advocate for judicial and prison reform in Lebanon said she hopes the Roumieh torture video will push officials to take much needed action. She was referring to the video, in which guards filmed themselves beating detainees.
Despite everything that is happening in Lebanon Eichhorst remains optimistic about its future
"There is reason to hope that the future will be brighter." She said , adding:
"We work with the ISF on human rights. Very few people know that. The authorities are receptive to this work … the issue is that there is so much that needs to be done on that front and in the prisons."
\