Obama to nominate Elizabeth Richard as Ambassador to Lebanon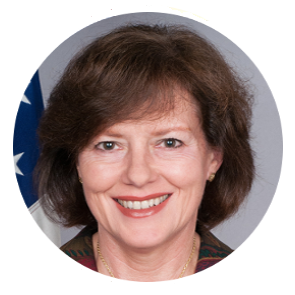 The Obama administration intends  to nominate Elizabeth Richard, a deputy assistant secretary of state in the U.S. State Department's Bureau of Near Eastern Affairs, as Ambassador to Lebanon, al-Hayat newspaper  reported on Friday.
Al-Hayat  quoted U.S. and diplomatic sources as saying that if Richard is confirmed by Congress, then she will replace veteran diplomat David Hale
U.S. President Barack Obama  nominated  Hale  last March  as the next ambassador to Pakistan.
Richard is the coordinator for foreign assistance to the Near East.
A career foreign service officer, she served as deputy chief of mission at the U.S. Embassy in Sanaa, Yemen, from 2010 to 2013. Previously, she was the border coordinator at the U.S. Embassy in Islamabad, Pakistan.
She is a graduate of the National War College in Washington D.C,. and of the NATO Defense College in Rome, Italy. She has undergraduate and law degrees from Southern Methodist University and before joining the Foreign Service practiced admiralty law in Texas.