Islamic State seizes parts of Syrian city Hasaka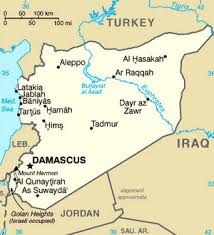 Islamic State fighters wrested areas of the northeastern Syrian city of Hasaka from government control in fighting overnight, the Syrian Observatory for Human Rights monitoring organization said on Thursday.
A Syrian military source denied the report, saying the army had repelled the attack.
The city of Hasaka is divided into zones controlled separately by the Damascus government and a Kurdish administration whose well-organized militia has been on the offensive against Islamic State, making significant gains against the group in its stronghold of Raqqa province.