Rifi accuses Hezbollah of leaking Roumieh prison videos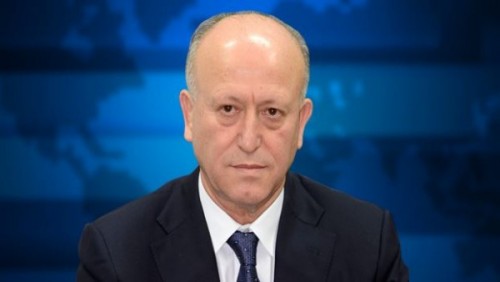 Lebanon's Justice Minister Ashraf Rifi accused Hezbollah of  leaking the   Roumieh prison torture videos  in order to  create tension  between him and Interior Minister Nouhad al-Mashnouq
"This campaign aims at targeting the moderate Sunnis, their unity and leadership," said Rifi in comments published in several local newspapers on Tuesday.
"They have been launching a campaign for the past three months to create tension  between me and   Minister Nouhad al-Mashnouq," he said.
Rifi's remarks came two days after videos emerged showing guards beating detainees at Roumieh prison.
The minister later held talks with Mashnouq after which he reiterated his accusations against the party, saying that it had leaked the videos to the media.
"I will stand true to this accusation," Rifi  declared.
"We must exert massive efforts to improve Roumieh Prison," he added.
For his part, Mashnouq said that those who commit mistakes  would be "held accountable by the law, not the media or insults."
"The trumpets of Hezbollah and (Syrian President) Bashar Assad are stupid because they haven't learned from the past when for long eight years they tried to stir problems between me and Brig. Gen. Wissam al-Hassan," Rifi said.
"They eventually failed in reaching their objectives," he told the newspapers.
Al-Hassan was the chief of the Intelligence Bureau of the Internal Security Forces who was killed in a bombing in Beirut's Ashrafieh district in 2012.
Hezbollah denies accusations
Hezbollah  later issued a statement denying the accusations, deeming them as "baseless"
"It is unfortunate that we are living in a country where a justice minister would make accusations without any evidence," it added
"He should instead ensure that all people are operating under the law and judicial authorities," it continued.
"It is shameful that the main accused in this case, meaning Rifi, would shy away from his responsibilities before his conscience, the law, and the public, and lay blame on others," said Hezbollah.
Pro-Hezbollah daily
Al-Akhbar newspaper which which is closely associated with Hezbollah and the Syrian  regime accused the justice minister on Monday of leaking the video to avenge al-Mashnouq, whom he reportedly sees as a moderate and not acting in favor of Roumieh prison's Islamists.
=