France, UK insist that any Iran deal must include comprehensive verification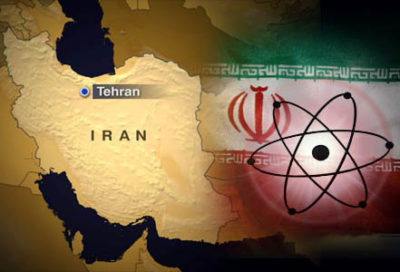 Britain and France have insisted that any deal on Iran's contested nuclear program must include a comprehensive verification regime to ensure Tehran sticks to its commitments.
After years of tortuous negotiations, both sides are racing to agree to a deal by June 30 that would see Iran open up its nuclear program to allay concerns it is seeking atomic weapons, in return for the West lifting punishing economic sanctions.
But suspicions run deep and both British foreign secretary Philip Hammond and his French counterpart Laurent Fabius were adamant that Iran, which says its nuclear program is only for peaceful purposes, should have no wriggle room.
"Britain wants a robust and verifiable deal with Iran that ensures that its nuclear program in the future is exclusively civil," Hammond said after talks in Luxembourg with his Iranian counterpart Mohammad Javad Zarif, Fabius, Germany's Frank-Walter Steinmeier and EU foreign affairs head Federica Mogherini.
"We cannot compromise on the absolute red lines we have. If we do a deal, it has to be verifiable," Hammond said.
"There is a lack of trust on both sides and only full verification… to confirm that both sides are in compliance with their agreements is going to regenerate that trust in the future."
Fabius had already warned on Sunday that any deal with Iran had to be verifiable and on Monday (local time) spelt out France's demands again.
"A robust agreement is one which includes an extensive verification element, including if necessary visits to military sites and automatic re-introduction of sanctions if Iran violates the accord," Fabius told reporters.
Iran and the P5+1 powers – Britain, China, France, Germany, Russia and the United States – agreed in April on the main outlines of what would be a historic deal scaling down Tehran's nuclear program.
In return, they agreed that punishing western sanctions against Iran would be progressively lifted if regular inspections confirm that Tehran is sticking to the accord.
The two sides, having missed a March 31 deadline, agreed in early April a new date of June 30 to finalise the accord and negotiators have been meeting regularly in Vienna and elsewhere since then to hammer out a deal.
AFP