Former Turkish President Demirel dead at 90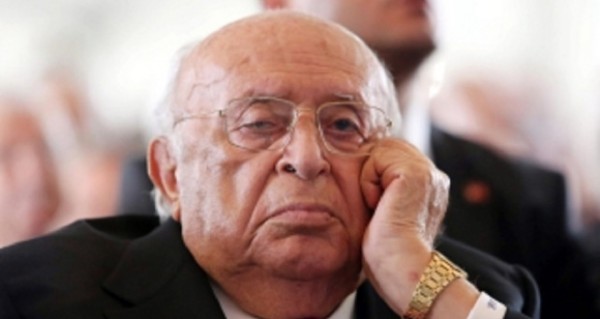 Former Turkish President Suleyman Demirel, who was twice toppled by the military during seven stints at the head of government, died early on Wednesday, according to a hospital official and Turkish media. He was 90.
Demirel, who served as prime minister seven times through the 1960s to the 1990s and was president from 1993 to 2000, died at the Guven Hospital in Ankara where he had been undergoing treatment for a respiratory tract infection, a hospital official told Reuters.
Born to a farming family in the western Turkish province of Isparta in November 1924, Demirel trained as a civil engineer, according to an official government biography. He first came to power in general elections held five years after a 1960 coup, at the head of the Justice Party.
Known as ""Baba", or "Dad", to his fans in Turkey's farming heartland during his years in power, he served during a period of unstable coalitions in NATO-member Turkey that was brought to an end when the ruling AK Party founded by President Tayyip Erdogan came to power in 2002.
Turkey now faces a return to coalition politics after the AKP failed to secure a majority government in June 7 elections, marking a major setback for a party that has transformed Turkey into one of the world's top-20 economies.
REUTERS