Key U. S. House Reps Question U.S. Strategy in Lebanon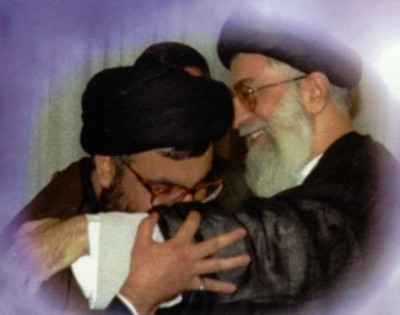 The ranking members of the House Foreign Affairs Committee have voiced their concerns to Secretary of State John Kerry about the State Department's decision to cut program funding for a Lebanese nongovernment organization that's focused on combating the political power of Hezbollah, the Iranian-backed militia.
Rep. Edward Royce (R., Calif.) and Rep. Eliot Engel (D., N.Y.) said the Obama administration's recent decision risks empowering Hezbollah and discouraging regional Shiite leaders and organizations in the Middle East from challenging Iran and its proxies, who are politically and militarily powerful in Iraq, Syria, Yemen and the Palestinian territories.
"We should not act in a way to weaken Hezbollah's more moderate political rivals in Lebanon," said Messrs. Royce and Engel in a joint letter sent to Mr. Kerry on June 11. "Now more than ever, Lebanon needs political institutions that represent a more inclusive and moderate political future for the country."
The Wall Street Journal reported last week the State Department decided to stop funding for a program run by Hayya Bina, the Lebanese NGO, which focused on promoting alternative political voices to Hezbollah through workshops, publications and public-opinion polling. The State Department funded the program though the International Republican Institute, a Washington-based organization that promotes democracy overseas.
In late April, IRI notified Hayya Bina the State Department "requests that all activities intended [to] foster an independent, moderate Shiite voice be ceased immediately and indefinitely," according to a copy of a letter seen by The Wall Street Journal.
"Hayya Bina…must eliminate funding for any of the above referenced activities," it said.
The program was budgeted to receive $640,000 between June 2013 and December 2015, according to Hayya Bina. The funding was halted this spring, $200,000 short of the total amount.
Messrs. Royce and Engel warned Mr. Kerry "such a disturbing policy shift could strengthen Hezbollah, a U.S.-designated terrorist organization."
State Department officials denied in interviews the funding cut signified any shift in the Obama administration's efforts to combat Hezbollah regionally. They said the decision to end the NGO's program funding was driven by a lack of performance.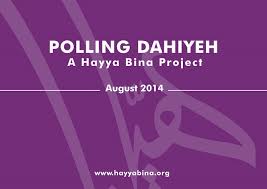 Hayya Bina officials, however, said they weren't notified by the State Department of a lack of performance, a point underscored by the congressmen in their letter. "It is our understanding that the State Department has not directly expressed concern about the performance of Hayya Bina," they wrote.
The Obama administration says it's committed to containing Hezbollah's regional activities and that the U.S. has been targeting the organization's finances. Last week, the U.S. Treasury Department sanctioned a network of Lebanese businessmen and companies for allegedly raising funds for Hezbollah, including through businesses in Iraq.
"Hezbollah is using so-called legitimate businesses to fund, equip, and organize these subversive activities," said Adam Szubin, Treasury's acting undersecretary for terrorism and financial intelligence, last week. "The United States will pursue any individual or company that supports Hezbollah's activities."
WSJ