Lebanon Army arrests 5 over links to terrorist groups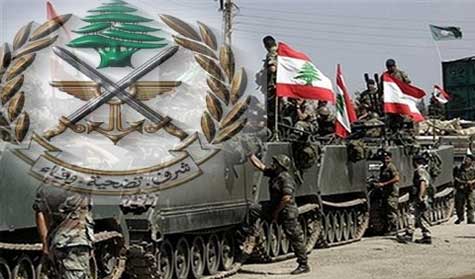 The Lebanese army arrested  a Lebanese and 4 Syrians suspected of having links to terrorist groups, the military command said Sunday in a statement .
According to the statement , an army unit detained in the northeastern border town of Arsal Saturday Abdul Rahman Mohammed Ghdadi on charges of transporting 3 Syrians from the outskirts of the town into Lebanon.
The three Syrians are suspected of belonging to a terrorist group, the statement said.
Ghdadi was also driving a pickup truck without obtaining the necessary legal permits or license plates.
An army patrol also detained in the al-Faour town Syrian national Ahmed al-Mohammed for belonging to a terrorist group.
He has confessed to communicating with some of its members.
The five detainees along with the confiscated items were handed over to the competent authority for investigation.
The statement didn't specify which terror group the suspects belonged to.