Top Shiite cleric condemns gunfire at Hezbollah funerals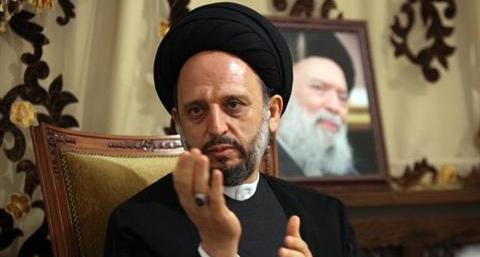 Top Lebanese Shiite cleric Allameh Sayyed Ali Fadlallah condemned Friday the gunfire which accompanies funerals of Hezbollah fighters that were killed in Syria, stressing that such acts jeopardized the security of the Lebanese.
"The phenomenon of shooting is occurring again and it is also involving the firing of grenades at a time when everybody knows the consequences of these acts," Fadlallah said during Friday's sermon at the Hasanayn Mosque in the Beirut southern suburb of Haret Hreik.
"We call on all relevant officials to assume their responsibilities again to prevent the recurrence of this phenomenon and refrain from covering it or taking part in it under any circumstances ," Fadlallah said adding . "We urge the Lebanese state and security services to chase those committing such acts in order to preserve our security and area."
Allameh Seyyed Ali Fadlallah , who is the head of Lebanon's Board of Ulumaa is the son of the late Grand Ayatullah Aluzma Sayyed Muhammad Hussein Fadlallah, who was one of the most respected authorities in the Shiite communities.
Stray gunfire from a funeral for a Hezbollah fighter in the southern suburbs wounded three civilians Wednesday, a security source was quoted as saying . One of the wounded is in a critical condition.
Over the past week, rocket-propelled grenades were fired twice in the southern suburbs during the funerals of Hezbollah fighters who were killed in the clashes with Syrian rebels along Lebanon's eastern border with Syria.