Turkey faces long period of instability after elections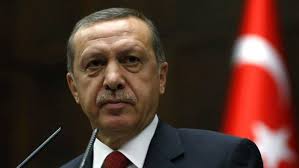 Turkey was facing a period of prolonged instability on Monday after opposition parties refused to join a coalition with the ruling Islamist party,whose majority in parliament was destroyed in a devastating election result.
All three other parties who crossed the 10 per cent threshold needed to win seats in the National Assembly said they would not join forces with the Justice and Development Party (AKP), founded by the former prime minister and current president, Recep Tayyip Erdogan.
No other combination of parties is likely, meaning the AKP will either have to try to govern alone in a minority or give in to new elections, which are unlikely to bring about a different result.
The impasse sent financial markets in the country, always seen as the key bridge between Europe and the Middle East, into disarray, and more importantly damaged Turkey's credibility at a time when it is making controversial interventions in a series of regional crises.
• Turkey's democracy
Much will depend on the response of Mr Erdogan, the former prime minister and architect of AKP's long rule, who as president is not supposed to intervene in party politics.
After a campaign in which his role in fact took centre stage, he stepped back from confrontation on Monday.
"According to the available results, no party will be able to govern alone," he said in a statement released by the president's office. "Political forces should show responsible behaviour and the necessary sensitivity to preserve the atmosphere of stability and confidence in our country and our democratic achievements."
Young supporters of pro-Kurdish Peoples' Democratic Party (HDP) celebrate in the streets the results of the legislative election, in Diyarbakir (Bulent Kilic/AFP)
The results of the elections have yet to be validated but show that the AKP won 258 seats in the 550-seat parliament on 41 per cent of the vote, 18 short of an overall majority and a far cry from the 367 seats it was targeting.
Reaching that target would have been enough to force through the constitutional changes Mr Erdogan sought to vest political power in the presidency rather than the cabinet as at present.
The republican CHP, the mainstream party for secular voters of the Left and centre, won 132 seats from 25 per cent of the votes, while the Right-wing Nationalist Movement Party (MHP) won 80 seats from 16.5 per cent.
The big breakthrough came from the Kurdish HDP, whose popular leader Selahattin Demirtas managed to leverage opposition to Mr Erdogan and a broad, populist, Left-wing message into 13 per cent of the vote and 80 seats. Previously no Kurdish party had managed to break through the 10 per cent threshold for representation in parliament.
Many Kurds until recently were happy to vote for the AKP, which had agreed to greater Kurdish autonomy, but Mr Erdogan caused widespread offence by refusing to help the Syrian Kurds in their fight against Islamic State of Iraq and the Levant (Isil) in the border town of Kobane.
That has left the HDP unwilling to join the AKP in the coalition they now need to keep hold of government.
A man casts his vote in Baglar district. Diyarbakir, Turkey (Rex Features)
"We do not aim to form a coalition with the AKP or support it from outside. We want to be a strong opposition," Mr Demirtas said in advance of the ballot.
It is the CHP which has led the furious reaction in recent years to Mr Erdogan's growing domination of Turkish politics, and his frequent attempts to portray himself as a "new Ottoman leader".
The MHP is said to be a more natural ally in terms of Right-wing policies, but the long mutual hostility of the two parties also makes a formal alliance unlikely.
The MHP's leader, Devlet Bahceli, gloated at the result, saying it was the "beginning of the end for the AKP".
The AKP leader and prime minister, Ahmet Davutoglu, has 45 days to form a government, or new elections will be held.
The result is a threat to the Syrian opposition, which has relied on the support of Turkey as it smuggles men and arms into the fight against Bashar al-Assad, the Syrian president. That has risked a serious blowback to Mr Erdogan as hardline jihadist groups, including both Isil and al-Qaeda, come to dominate the rebel groups in the north.
The main question now is whether Mr Erdogan tries to use his personal influence with AKP leaders to continue to push his personal agenda from the presidency, despite its unaugmented powers, or begins to retreat from front line politics.
Turkey's possible post-election scenarios by Reuters
1. AKP-Nationalist coalition
If it is to enter into a coalition, the AKP's most likely junior partner is MHP, with which it shares a certain degree of conservative and nationalist ideology.
Mr Bahceli, who has spoken out against Erdogan's ambitions to create a presidential system in Turkey, is likely to try to extract significant concessions in such an arrangement, including curbs on Erdogan's powers.
He warned on Sunday, as the election results came in, that Mr Erdogan should "remain within his constitutional limits" or consider resigning. He also said Turkey should hold a new election if the AKP is unable to agree a coalition with parliament's two other opposition parties.
An AKP-MHP coalition could deal a blow to a peace process with Kurdish militants. MHP supporters oppose negotiations with the Kurdistan Workers Party (PKK) militant group.
AKP and MHP combined would nonetheless have more than 330 of parliament's 550 seats, enough to take the country to a referendum on a new constitution.
2. Broad opposition coalition
If Mr Davutoglu is unable to form a stable government, tradition in Turkey dictates that Mr Erdogan could ask the next biggest party in parliament – the secularist Republican People's Party (CHP) – to try to do so.
However, there is no constitutional requirement for this, and it is far from certain that Erdogan, who has built a political career on opposition to the CHP, would go this route.
The CHP won around 132 seats, according to initial results.
It could team up in a coalition with the MHP and pro-Kurdish People's Democratic Party (HDP), which made it across the 10 per cent threshold and entered parliament for the first time in Sunday's vote.
While it is unlikely that the MHP and HDP could set aside stark differences, Bulent Arinc, the deputy prime minister, challenged the three opposition parties to try to form a coalition, saying the AKP was ready to step into the void if they failed.
3. AKP minority goverment
The AKP could seek to form a minority government, with the support of enough opposition deputies for it to win a confidence vote in parliament.
The MHP is the most likely to support this move, but would again seek to extract concessions such as a guarantee of an early election. Analysts see little interest for the CHP or HDP in supporting such a move.
4. Mr Erdogan calls early election
If no working coalition can be formed, or a minority government fails to win a confidence vote within 45 days, the constitution gives Mr Erdogan the authority to call an early parliamentary election.
That election would have to be held 90 days later.
The Daily Telegraph