Arsal's residents vow to defend their town till the very end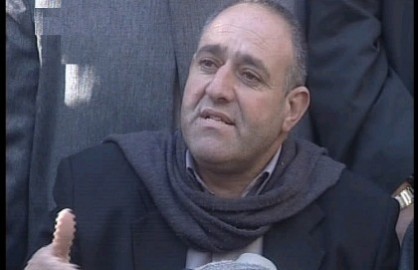 The Mayor of of the northeastern border town of Arsal , Ali al-Hujeiri stressed Thursday that the residents of his town town are determined to defend it until the very end .
"The residents of Arsal will defend their town from any harm by Hezbollah or the gunmen," Hujeiri told As Safir newspaper.
He pointed out that the residents are not supporting any side .
"Entering Arsal is a red line ," Hujeiri stressed.
His comments come in light of a statement issued by al-Qaida affiliate al-Nusra Front on Thursday.
The group announced in a statement the formation of a new brigade "al-Farouq Omar Brigade in Arsal."
The statement accused Hezbollah of "sectarian mobilization and arming Shiite tribes," revealing that the aim of the newly formed brigade is to fend off the party's fighters.
However, Hujeiri downplayed the announcement, describing it as "propaganda ."
On Wednesday,Hezbollah, fighting in Syria to support the ruling regime, said it was tightening the noose around the last remaining jihadist pockets along the Lebanese-Syrian border.
Hujeiri also expressed concern in remarks to Asharq al-Awsat daily over the clashes on the outskirts of the town.
He pointed out that Arsal cannot be isolated from its outskirts.
Hezbollah's official media reported "violent clashes" with al-Nusra near Arsal but the army denied the reports