Lebanon cabinet postpones debate on Arsal , security appointments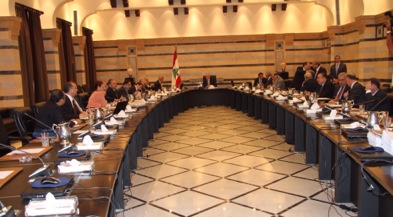 The Cabinet Monday agreed  to postpone the discussion of the appointments of top security officers to Thursday after  PM Tammam Salam requested that it be separated from the issue of  military intervention against Islamist militants  on Arsal's outskirts
The Ministers engaged in an "exhaustive" discussion that ended in a decision to continue the debate in a meeting scheduled for next Thursday, Information Minister Ramzi Joreige said in a statement after the four-hour-long session.
Defense Minister Samir Moqbel told reporters before the session that the matter of appointing a new Army chief and head for the Internal Security Forces should be separated since those are the responsibilities of the defense and interior ministries, respectively.
"If we do not agree on the appointments, extension is the solution," Moqbel said.
His position is fiercely opposed to by  the Free Patriotic Movement ministers.
"Appointments remain a priority for us," FPM's Education MinisterElias Bou Saab said Monday. "We need clarifications from Defense Minister Samir Moqbel, because his rhetoric carries contradictions."
Hezbollah backs its FPM allies on the issue.
"Hezbollah's position concerning the appointments issue is supportive … of the Free Patriotic Movement," Hezbollah's State Minister Mohammad Fneish told reporters, before Monday's session.