Rifi brands all MPs who skip presidential election sessions 'Traitors'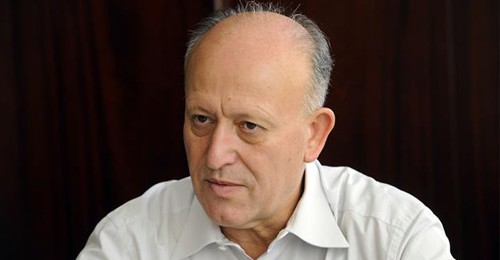 Lebanon Justice Minister Ashraf Rifi  said in a press interview on Saturday that he considers as "traitor" all members of parliament  who fails to attend the parliamentary sessions aiming at electing a new head of state .
"Anyone who does not take part in the sessions to elect a president is a traitor. The vacuum has created a huge gap in the political security umbrella," said Rifi
"We will not let the Iranian project link itself to electing a president." He stressed
Furthermore, Rifi stressed that "the northeastern town of Arsal is a red line," in reference to fears that the town might be used as a conduit for militants fighting in neighboring Syria to cross into Lebanon.
The  clashes   in Syria's al-Qalamoun, between Hezbollah and  the Islamic State and al-Nusra Front militants , are  taking  place close to the border of Arsal.
Rifi called on Hezbollah to "stop betting on the expanding Persian project and to return from Syria to preserve Lebanon."
Hezbollah  has been fighting along the ranks of the Syrian regime against the IS and al-Nusra Front, a situation that inflicted severe damage on Lebanon and bordering towns.
"Delusional are those who believe that we accept any sacrilege against Arsal. The town is a red line," stressed RIFI , stressing  that each part of Lebanon will be preserved and protected.
The Lebanese parliament failed May 13  and for the 23rd  time in a row to elect a president to replace Michel Suleiman whose term ended on May 25.
As in the past sessions the parliament was unable to reach a quorum because the Iranian backed Hezbollah militant group and its ally MP Michel Aoun's Change and Reform bloc MPs boycotted the sessions.