Nearly 500 bodies exhumed from mass graves in Tikrit, Iraq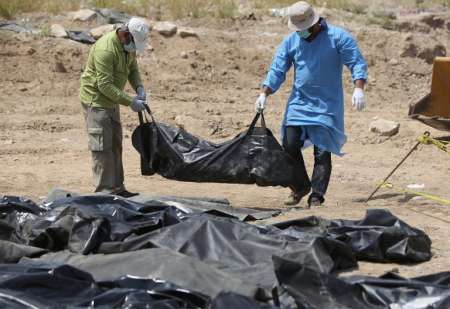 An Iraqi forensic team has exhumed 499 bodies from a series of graves in the presidential complex in the city of Tikrit, a top official in the Baghdad morgue who is familiar with the operation told CNN on Thursday.
The bodies are believed to be those of Iraqi military cadets, whom ISIS claimed to have killed in June 2014 in a massacre at Camp Speicher, a fortified Iraqi base near Tikrit.
The remains are being kept in Baghdad's central morgue while the forensic team carries out tests, the official said.
The bodies have not been handed back to families as the team carrying out the exhumations is in search of other mass graves in the city, the official added.