Nusra chief vows to defeat Hezbollah and Assad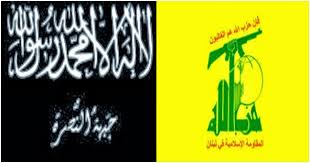 Al-Qaida linked al-Nusra Front chief vowed in televised interview late Wednesday on Al Jazeera TV to defeat Hezbollah in al-Qalamoun mountain region.
Without showing his face, Abu Mohamed al-Golani promised to defeat Hezbollah, which has significantly bolstered the Bashar Assad regime, in the border region between Syria and Lebanon.
"Hezbollah knew the ugliness of the Syrian regime. It knew its fate was directly linked to Bashar's fate," Golani warned.
"Qalamoun will be an important gateway for Damascus when the battle for the capital begins," he added.
"As soon as Bashar is defeated, it will be the end for Hezbollah."
"I assure you, the fall of Bashar is not far away," he said. "I do not want to sound too optimistic , but there are very positive signs."
He rejected a political end to the conflict, saying that any political agreement "reached in the halls of Washington… would cost the blood of the Syrian people."
Jolani also firmly denied receiving any state funding, saying that Nusra was financed by its own "businesses activities" and contributions from individual donors.
He stressed that the group would not use Syria as a launching pad for attacks on the West.
"Our mission in Syria is the downfall of the regime, its symbols, and its allies, like Hezbollah," Golani said but warned that if the United States kept attacking them all options are open .
"All options are open. Anyone has the right to self-defense."
AFP