Israel DM accuses Islamic Jihad of being behind Gaza flareup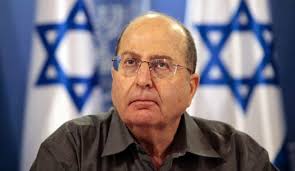 Israel's defense minister is blaming Islamic Jihad — a smaller Palestinian militant group in the Hamas-run Gaza Strip — for the latest rocket fired at Israel that drew retaliatory airstrikes overnight.
Moshe Yaalon says the airstrikes targeted both Islamic Jihad and Hamas sites in Gaza early on Wednesday, after Islamic Jihad fired a rocket toward southern Israel late on Tuesday night.
There was no immediate comment from Gaza and no Palestinian group claimed responsibility for the attack. The military says it carried out four airstrikes, with no casualties reported.
Israel holds Hamas responsible for any attacks from Gaza.
Yaalon also warned that Israel would respond more forcefully if Hamas did not act to prevent such "provocations."
Rocket fire from Gaza mostly stopped since the end of last summer's war.
NY Times