Hariri will head to Moscow to solicit Russia's help in ending presidential vacuum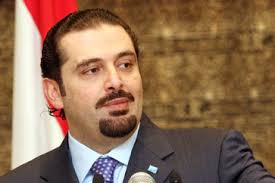 Former  Lebanese Prime Minister  and Future Movement leader MP  Saad Hariri will head to Moscow for a two-day official visit this week to tackle the crisis gripping Lebanon and specially the presidential vacuum,  Lebanese media reported on Monday.
Hariri will reported;y  meet during his visit with  Russian  President Vladimir Putin, Foreign Minister Sergei Lavrov and other senior officials.
According to the reports Hariri is expected  to tackle with Putin the latest developments in the region and ways to safeguard Lebanon from their repercussions, in addition to the possible means of supporting the country's military capabilities.
Hariri will solicit Putin's  support for  Lebanon in its battle against terrorism and  facilitation of  the election of a new head of state.
He will be accompanied by deputy Speaker Farid Makari, former MPs Ghattas Khoury and Bassem al-Sabeh and his adviser Nader Hariri.
Hariri's shuttle diplomacy aims at safeguarding Lebanon from the repercussions of the turmoil in the region. He recently  visited   Washington, Ankara, Doha
and Riyadh where he met  with several   heads of states and  senior officials .
The Lebanese parliament failed on April 22  and for the 22nd  time in a row to elect a president to replace Michel Suleiman whose term ended on May 25.
As in the past sessions the parliament was unable to reach a quorum because the Iranian backed Hezbollah militant group and its ally MP Michel Aoun's Change and Reform bloc MPs boycotted the sessions.