Airbus military plane crashes in Spain during test flight, kills four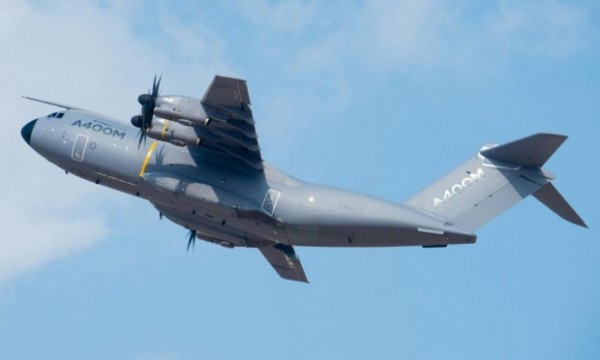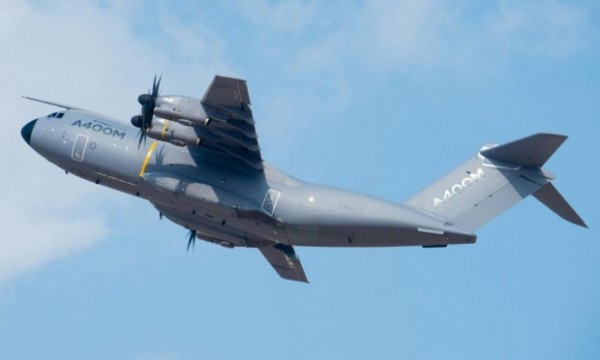 An Airbus  A400M military transport plane crashed in a field in Seville on Saturday, killing four of the six on board, a government official said, in the first accident involving Europe's newest troop and heavy cargo carrier.
The plane was on a test flight when it crashed one mile (1.6 km) north of Seville's San Pablo airport, emergency services said. Six people were on board; four died on impact and two others were seriously injured, a government spokeswoman said.
The plane crashed into an electricity pylon while attempting an emergency landing and caused a power cut in a nearby neighborhood, El Mundo newspaper said, citing an eyewitness.
An Airbus  spokesman and a government spokeswoman declined to comment on the cause of the crash, a fresh blow to Europe's largest defense project which had to be bailed out by European governments in 2010 after delays and cost overruns.
Airbus said the transport plane, which is assembled in Seville, had been ordered by Turkey, and that the company had sent a team to the crash site.
Media images showed a plume of black smoke rising from the crash site and fire-fighters spraying the smoldering wreckage. Hardly anything was left of the plane, which left black scorched earth in its wake, a Reuters eyewitness said.
Prime Minister Mariano Rajoy earlier told reporters while on the campaign trail for local elections that it seemed all those on board were Spanish Airbus employees. He canceled his political rallies for the day.
The Spanish government has also sent a team to investigate the crash, a government source said. Web tracking data indicated that the aircraft had wheeled round to the left before crashing north of the airport.
A person familiar with the matter said the aircraft had been conducting its maiden flight as part of a pre-delivery schedule.

BUYER COMPLAINTS
The A400M Atlas was developed for Spain and six other European NATO nations – Belgium, Britain, France, Germany, Luxembourg and Turkey – at a cost of 20 billion euros ($22 billion), in Europe's largest joint defense project. It entered service in 2013 after a delay of more than three years.
Problems in delivering the planes on time, and with all the required military features on board, resurfaced last year, prompting criticism from buyers including Turkey as well as a management shake-up and more financial charges.
After a total of 4.75 billion euros of charges on its own balance sheet, Airbus hoped it was finally turning the corner, with an executive saying last week that it hoped soon to get a second export customer to add to Malaysia..
There was no immediate word on whether the accident would result in the halting of other test flights or A400M operations in existing operators Britain, France, Germany and Turkey.
Designed to put troops and heavy equipment into remote battlefields or carry out humanitarian missions, the aircraft was designed to fill a gap between the smaller Lockheed Martin  C-130 Hercules and the Boeing C-17 cargo jet, which is being discontinued.
It is powered by the West's largest turboprop engines, supplied by a consortium of Britain's Rolls-Royce , France's Safran , MTU Aero Engines of Germany  and Spanish aerospace firm Industria de Turbo Propulsores (ITP).
REUTERS