March14: Only the army should protect Lebanon border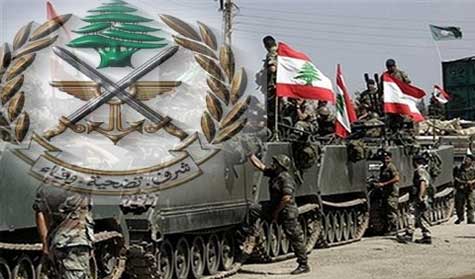 March 14 alliance stressed that only the Lebanese army should defend Lebanon after Hassan Nasrallah leader of the Iranian backed Hezbollah militant group said that his party will attack militants in Syria's Qalamoun region that lies on the border with Lebanon.
"Only the legitimate armed forces led by the army and its troops should defend Lebanon from the fire that could erupt on Lebanon's border," March 14 leaders told al Asharq al-Awsat daily in a report published on Thursday.
In a televised speech late Tuesday Nasrallah said that his group will attack al-Nusra Front and Islamic State fighters in Qalamoun.
He stressed there will be no formal announcement before the widely anticipated battle begins.
March 14 sources also expressed confidence that the Lebanese army will not be dragged into a battle outside Lebanese territories.
Future Movement MP Ahmed Fatfat, who is a member of the March 14 alliance, expressed similar viewpoints.
He told the Kuwaiti al-Seyassah daily that "the protection of the Lebanese border is the mission of the Lebanese army and not that of Hezbollah."
Fatfat said that Nasrallah's warning on preparations for the Qalamoun battle aims at upping the morale of the Syrian-Iranian axis, whose plans are being implemented by the Shiite party in Lebanon and Syria.
The Qalamoun region was a stronghold of rebel forces until a major operation by Syrian regime troops backed by Hezbollah fighters recaptured it last year.
While most of the region was recaptured, opposition militants and jihadists remain entrenched in the mountainous area that runs directly along the border, which is porous and ill-defined.