Lebanon Army receives bodies of 2 people killed by militants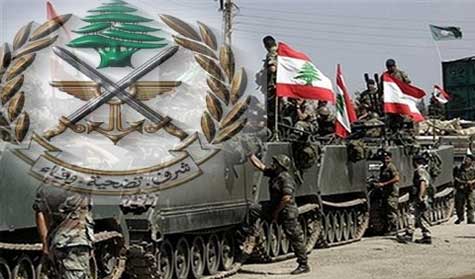 Lebanon's army said on Friday it had received the bodies of two people killed by militants and that their identities were being checked, but it gave no details on which group had delivered them.
Earlier on Friday, LBC television and other local media had reported that Islamic State had handed over the bodies of a civilian and a soldier who were killed last year on the outskirts of Arsal, a town near the Syrian border.
The army said the handover had taken place at a military outpost in the eastern border area. If it was Islamic State, that would be the first time that the hardline group had cooperated with the army to hand over bodies.
The army said the central military hospital was carrying out DNA tests on the bodies.
Sunni Muslim groups fighting in Syria's civil war have also been active across the border in Lebanon.
The Lebanese government has been seeking the release of about two dozen soldiers held captive by Islamist militants since last year, in a crisis that has triggered frequent demonstrations by the families of the soldiers.
Fighting in Arsal last year between Islamist gunmen and the army marked some of the worst spillover violence since Syria's war began four years ago, and has risked exacerbating tensions in Lebanon among sectarian groups at odds over the Syrian conflict.
Both Islamic State and Syria's al Qaeda wing, the Nusra Front, took soldiers captive after entering Arsal and have beheaded or shot dead some of them.
There have also been several attacks by militant gunmen believed to be from the Nusra Front or Islamic State on Lebanese soldiers in border areas and campaigns by the army against militant positions.
Islamic State holds large tracts of territory in Syria and Iraq, while Nusra Front fighters have made gains in recent weeks in northwestern Syria.
REUTERS