Salma Hayek visits Lebanon to launch Gibran's 'The Prophet' film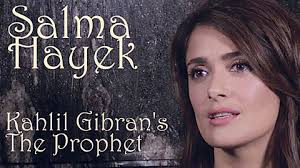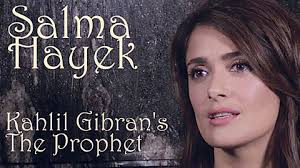 Salma Hayek is in Lebanon, her first visit to her ancestral homeland, to launch "The Prophet," an animated feature film she co-produced.
Hayek visited the picturesque mountain village of Bcharre in northern Lebanon on Sunday to pay homage to Khalil Gibran, the Lebanese-born poet who wrote "The Prophet," the book on which the film is based.
"Let us have a private moment in this place that we dreamt so long to be a part of," Hayek said before entering the Gibran Museum.
"The Prophet," written in 1923, has inspired generations of artists. The book, a series of poems about love, joy, sorrow, work and spirituality, has been translated into at least 40 languages.
Gibran also was a sculptor and a painter influenced by the English Romantics. He migrated to the United States in the late 1890s, dying there in 1931.
Hayek posed with one of Gibran's towering sculptures outside the museum and dipped her feet in nearby mountain spring waters before visiting his tomb and viewing his work.
"The Prophet" director Roger Allers, who also directed Disney's "Beauty and the Beast" and "The Lion King," accompanied Hayek.
"I have been living with the spirit of Gibran for the last three years and it has been a very intimate experience and now to come to his home is very moving," Allers said.
The film tells the story of a friendship between a young girl and an imprisoned poet. Quoting from Gibran's book, Allers said: "'Work is love made visible.' And I really feel that about this movie."
The film premieres April 30 in Lebanon. Distributor Mohammed Fadallah said it will be showing in 20 theaters here before going to the Gulf region and North Africa.
Hayek arrived Friday in Lebanon. The Mexican-American actress' paternal grandfather was Lebanese and immigrated to Mexico.
A poster outside the museum bearing one of Gibran's poems also welcomed her: "The children of my Lebanon, those who migrate with nothing but courage in their hearts and strength in their arms but who return with wealth in their hands and a wreath of glory upon their heads."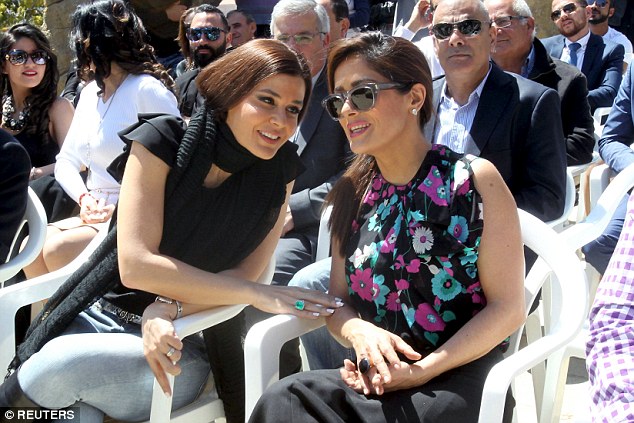 Star Tribune