Putin has 'no regrets' over Crimea annexation
Russian President Vladimir Putin, in an interview to mark 15 years in power, said he has no regrets over Moscow's 2014 annexation of Crimea as it overturned "a historical injustice."
"I think we did the right thing and I don't regret a thing," Putin said of his decision to take back the Black Sea peninsula from Ukraine, during the interview in a state television documentary broadcast yesterday.
"When we defend our (interests), we go to the end," he said.
Explaining the motivation behind Crimea's takeover, Putin said, it was righting a historic wrong after Soviet leader Nikita Khrushchev transferred the peninsula from Russia to Ukraine in 1954, then only a symbolic move since both were in the USSR.
Russia's annexation of Crimea and subsequent charges that it is supporting pro-Moscow separatists in eastern Ukraine have plunged relations with the West to Cold War-era lows.
Putin, who served as president from 2000-2008 then spent four years as prime minister before resuming the top job in 2012, accused the US of directly contacting and providing logistical support to North Caucasus separatist militants.
In the documentary "President," on Rossiya 1 television, Putin cited intelligence from Russian special services that there "were simply direct contacts between fighters from the North Caucasus and representatives of US special forces in Azerbaijan."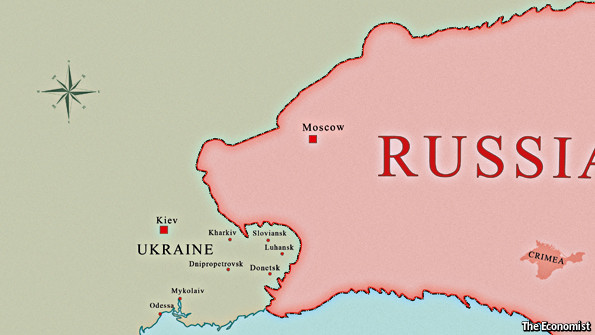 "But within 10 days, our — my subordinates, the FSB (security service) heads, received a letter from their colleagues in Washington saying: 'We have had and will have relations with all the opposition forces in Russia and we consider we have the right to do this and we will do this in the future'," Putin said.
TOI