US backs Saudi strikes in Yemen as long as Houthis fight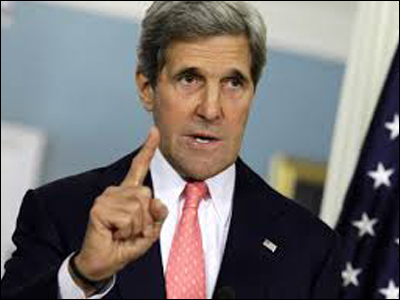 US Secretary of State John Kerry is backing Saudi Arabian airstrikes against the Iranian-backed Shiite Houthi rebels as long as the rebels persist in attacking Yemeni government forces.
Kerry is crediting the Saudis with making an important shift from a full-scale air campaign to hitting targets only when militants present a threat or try to seize more areas in Yemen.
He says the Houthis must give up fighting and enter negotiations.
Kerry was speaking to reporters Friday after an eight-nation Arctic meeting in northern Canada.
He said everyone is concerned about civilian casualties in Yemen. The U.N. says more than 500 civilians have been killed since Saudi airstrikes began last month.
Kerry expressed hope violence would ease in coming days and U.N.-brokered talks might begin.
Washington Post/AP