U.N. chief appoints a Mauritanian diplomat as new Yemen envoy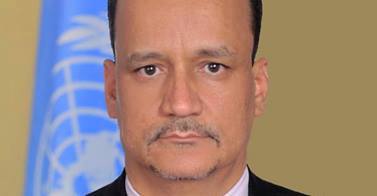 United Nations Secretary-General Ban Ki-moon named a Mauritanian diplomat on Saturday as his envoy to Yemen, charged with trying to broker peace in the Arabian Peninsula country.
Ban notified the U.N. Security Council on Thursday of his intention to appoint Ismail Ould Cheikh Ahmed to replace Jamal Benomar, a Moroccan diplomat who brokered a 2011 transition aimed at quelling political turmoil in Yemen.
The Security Council approved the selection on Saturday.
"Ould Cheikh Ahmed will work closely with the members of the United Nations Security Council, the Gulf Cooperation Council, Governments in the region and other partners, as well as the United Nations Country Team for Yemen," Ban said in a statement.
Since December Ould Cheikh Ahmed has been heading the United Nations Ebola response mission, UNMEER.
He has almost three decades of development and aid experience with the United Nations. More recently, he was U.N. resident humanitarian and development coordinator in Syriabetween 2008 and 2012, and in Yemen from 2012 to 2014.
Violence has been spreading across Yemen since last year when Iranian-allied Houthi rebels seized the capital Sanaa and effectively removed President Abd-Rabbu Mansour Hadi, who has since fled to Saudi Arabia.
In recent months Benomar's peace plan unraveled, culminating in an ongoing Saudi-led bombing campaign against the Houthis. Saudi Arabia announced on Tuesday that it would end air strikes against, but it resumed operations on Wednesday.
Former president Ali Abdullah Saleh called on Friday on all Yemenis to find a way to end the conflict. Saleh's loyalists have been fighting alongside the Houthis.
REUTERS