Lebanon's ex-minister Samaha pleads guilty to all terrorism charges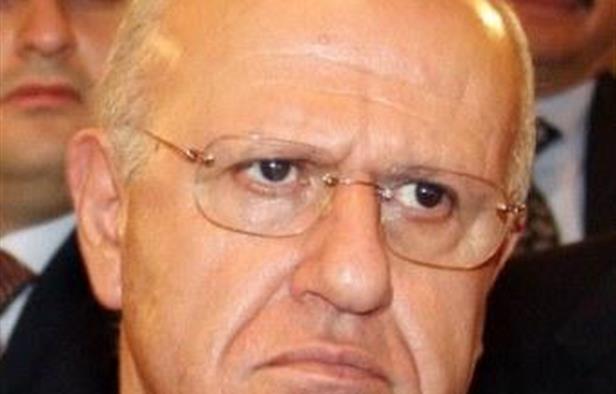 Former Information Minister Michel Samaha pleaded guilty to all terrorism charges against him on Monday, admitting in court that he had transported explosives from Syria for use in attacks in Lebanon and in order to assassinate Lebanese officials, according to a report by MTV .
But Samaha claimed that he had been the victim of entrapment because he was not aware that his co-conspirator was a Lebanese security services informer.
Samaha, who was once an adviser to Syria's President Bashar Assad admitted also receiving $170,000 from the Syrian.
"I received from the Syrians $170,000 inside a bag… and put it in the trunk of my car with the explosives," he told the military court
He said he drove the money and explosives to Beirut in August 2012 and handed them over to a man named Milad Kfouri, who he was unaware was working with Lebanese intelligence.
"I fell into the trap laid by Milad Kfouri, who was tied to the intelligence services," Samaha confessed
"True, I made a mistake, but I wanted to avoid sectarian strife." He said
Samaha's lawyer Rana Azoury confirmed that the former minister had acknowledged transporting the explosives under pressure from Kfouri.
Azoury said Samaha explained he had been "harassed" for four months by Kfouri to transport the explosives to be used in blasts on the Lebanese border.
The explosions were intended to force the closure of the border and stop the passage of Lebanese fighters who wanted to join rebels fighting against the Syrian regime, he said.
"Under Lebanese law, if you acted because of the encouragement of an agent provocateur, that is exculpatory and a legitimate self-defense," Azoury said in explaining Samaha's testimony.
The trial was adjourned to May 13.
Samaha faces the death penalty if convicted in the trial.
Samaha's driver will be summoned by the court to give his testimony .
The former minister and two Syrian officials (Syrian National Security Bureau Maj. Gen. Ali Mamlouk and his assistant whose first name was identified as Adnan ) were indicted for transporting explosives from Syria to Lebanon in an attempt to assassinate Lebanese political and religious leaders.
Earlier this month , State Commissioner to the Military Court Judge Saqr Saqr approved the separation Samaha's case from Mamlouk's because of Syria's lack of cooperation in handing over Syrian suspects to Lebanon
Last February Lebanon Justice Minister Ashraf Rifi confirmed that a plot to kill Samaha has been thwarted.
Rifi told al-Liwaa newspaper that he had received information from a highly credible security agency that Samaha would be killed during his transfer to hospital for having information about the Syrian regime.
The minister said he told Interior Minister Nouhad al-Mashnouq about the plot as soon as he was informed by the agency.
Saudi newspaper al Watan also reported last February that Damascus had asked Hezbollah chief Hassan Nasrallah to liquidate Samaha.
But Hezbollah which is closely allied with the Syrian regime denied the media reports describing them as ' baseless accusations'.
Hezbollah's rejection of the reports was expected according to analystsbecause Samaha is known for being a staunch ally of the Syrian regime and Hezbollah. He was among several pro-Syrian Lebanese officials who were sanctioned in 2007 by the United States for "contributing to political and economic instability in Lebanon."
This is what Bashar wants
"This is what Bashar wants," Lebanese security sources quoted Samaha as saying in August 2012 of Syrian President Bashar Assad, in a video shot by a Lebanese undercover agent for the Internal Security Forces Information Branch.
He was referring to bombing plan that was meant to be carried out in north Lebanon.
The security sources also said that, in the video, Samaha can be seen and heard saying that ( Syrian Director of the National Security Bureau Maj. Gen. Ali ) Mamlouk, had handed him the bombs in addition to the $170,000 cash that was meant to be distributed to would-be executors of the attacks in Lebanon.
Syria's allies in Lebanon including Hezbollah, Baath party, SSNP etc, etc. demanded the immediate release of Samaha and said the arrest was politically motivated because of Samaha's support to Syria and the axis of resistance according to the above video by Iranian State TV station Press TV