Russian security services raided opposition offices as Putin talked to nation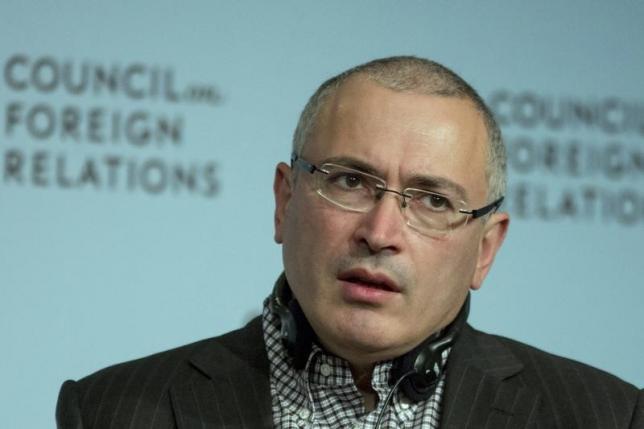 Russian security services raided the Moscow office of the opposition Open Russia group on Thursday, activists said, just as President Vladimir Putin held his annual televised phone-in.
Opposition members said on Twitter that law enforcement officials, some wearing black ski-masks, seized computers and files from the office of Open Russia, founded by Mikhail Khodorkovsky, an ex-oil tycoon who spent a decade in jail over tax evasion and fraud after falling out with the Kremlin, and who now lives in exile.
Putin's phone-in was dominated by questions over Russia's lagging economy, social issues and foreign policy, with just two opposition-related questions, about the killing of prominent Kremlin critic, Boris Nemtsov, in February.
Putin's critics hold him politically responsible for the killing of Nemtsov, a former deputy prime minister who became opposition leader and was gunned down just outside the Kremlin.
They say the death was a result of a Kremlin-led campaign to stifle dissent and persecute Putin critics. Putin has called the killing "tragic and shameful" and urged law enforcement bodies to investigate the case in full.
The Kremlin denies clamping down on the opposition and Putin said on Thursday his critics had the right to run in elections, including parliamentary polls due next year.
But opposition parties have often been refused registration to run in elections during Putin's 15-year rule and some opposition figures have faced court cases or jail sentences preventing them from seeking office.
Reuters