Iraq's prime minister seeks U.S. arms, with deferred payment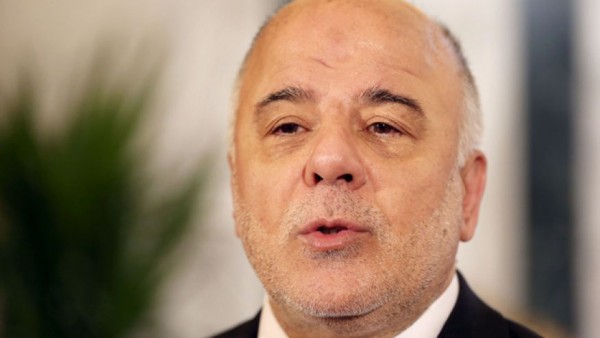 Iraq's Prime Minister Haidar al-Abadi said on Wednesday he would seek a sustainable flow of weaponry from the United States during talks in Washington, with payment deferred, as Baghdad battles a cash crunch due to plunging oil prices.
"Arms, we need them all. If they can supply us with heavy weapons, with tanks, we need them badly," Abadi told a small group of reporters ahead of talks with U.S. Defense Secretary Ash Carter.
Asked about when Baghdad would pay: "Iraq can pay for it later, not now… I think there can be an arrangement for deferred payment."
Reuters had previously reported Abadi's intention to seek billions of dollars in arms during his Washington visit, citing an unnamed Iraqi official.
Reuters