Finland and Sweden's move toward closer ties with NATO, worries Russia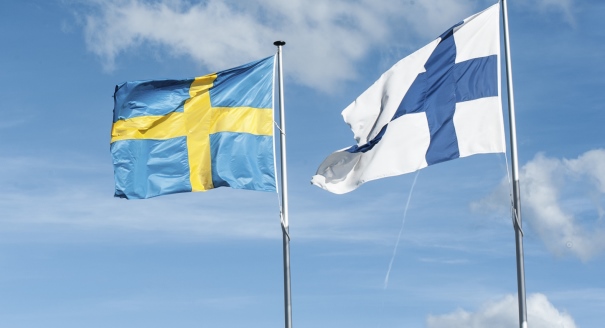 Russia's Foreign Ministry said on Sunday that moves by Finland and Sweden toward closer ties with NATO were of "special concern".
The comments were published in relation to an article in the newspaper Aftenposten, where in a joint declaration, the defense ministers of Sweden, Norway, Finland, Denmark and Iceland said northern Europe must prepare for possible crises or incidents because of Russia.
Finland, which borders its former ruler Russia, and Sweden are not members of NATO but have increased cooperation with the trans-Atlantic alliance, and the joint declaration has been among their strongest responses to Russia's aggression.
Finish Prime Minister Alexander Stubb called the Russian statement "sabre-rattling", but said one should not be startled by it.
"No other country, of course, has a veto over Finland's decisions," Stubb, who would like to see Finland join NATO, told public broadcaster YLE.
He said the security policy situation had changed after the crises in Georgia and Ukraine, which will impact security policy in the region.
"One essential pillar of our international (defense) cooperation is what we do with Sweden. It is also clear that we will continue a close cooperation inside the EU and a close partnership with NATO."
Reuters