Saudi Arabia dismisses Iran calls for Yemen ceasefire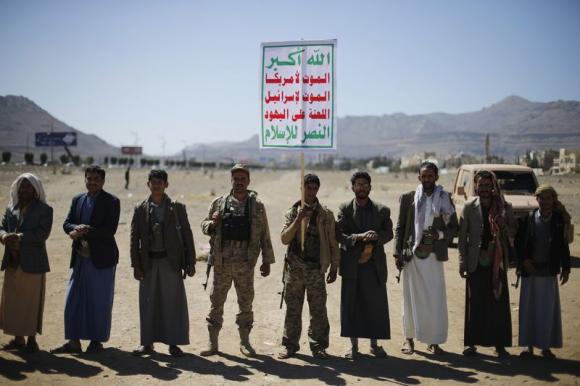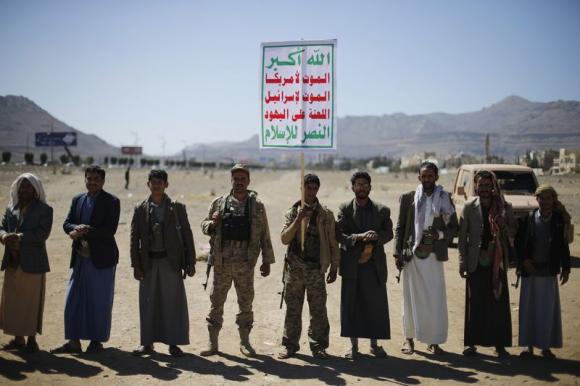 Saudi Arabia dismissed Iranian calls to end air strikes on neighboring Yemen on Sunday as Saudi-led attacks hit a military camp in the Yemeni city of Taiz, killing eight civilians according to a medical source.
Riyadh said Tehran should not interfere in Yemen, where Saudi Arabia and its Arab allies began air strikes against Iranian-allied Houthi militia fighters over two weeks ago to try and prevent them making further advances.
The air raids on the central Yemeni city targeted a site held by soldiers loyal to former Yemeni President Ali Abdullah Saleh who have joined up with Houthi fighters against local militias in the south, the source said.
"How can Iran call for us to stop the fighting in Yemen?" Saudi Foreign Minister Saud al-Faisal said in the Saudi capital Riyadh at a news conference with his French counterpart Laurent Fabius. "We came to Yemen to help the legitimate authority, and Iran is not in charge of Yemen."
Iran's Supreme Leader Ayatollah Ali Khamenei said on Thursday that the air strikes were a "crime and genocide" and Iran's president Hassan Rouhani called for a ceasefire and dialogue among Yemen's factions.
Saudi Arabia and its Sunni Arab allies bombing Yemen fear that Shi'ite Iran seeks hegemony by backing armed Shi'ite groups in the region, a charge the Islamic Republic denies.
Former president Saleh was forced to give up power in 2012 after mass protests against his rule, but his loyalists in the military remained in place and now fight alongside the Houthis.
The campaign has raised fears that a sectarian proxy war between rivals Riyadh and Tehran will further destabilize the Middle East and potentially destroy the Yemeni state.
In a sign of the military's weakening control, suspected Al Qaeda militants killed an army colonel in the central Shabwa province on Sunday, a local official said.
Separately, an al Qaeda leader was killed in an apparent U.S. drone strike on a group of militants west of the port city of Mukalla on the Arabian Sea, residents told Reuters.
It was the first reported drone strike against the powerful Yemeni branch of the global militant group since the U.S. evacuated about 100 special forces troops advising Yemeni forces last month.
While the United States and its Sunni Gulf allies are worried about the threat from Sunni radicals such as al Qaeda, they also fear the war will increase Iran's influence.
Saudi Arabia is concerned its war on the Houthis could spill over the border, but Iran has denied Saudi allegations that it has provided military support to the group.
The Houthis also deny getting help from Iran and say their armed campaign is designed to stamp out corruption and Sunni al Qaeda militants.
According to the United Nations, the conflict, in which the Houthis seized the capital Sanaa in the north in September, has killed 600 people, wounded 2,200 and displaced 100,000 others.
Saudi Arabia's Defence Ministry said on Sunday that the coalition has flown more than 1,200 air sorties over Yemen since the operation began. It added that more than 500 Houthis have also been killed in fighting on Yemen's border, but it was not clear how it arrived at that figure.
Reuters