Syria envoy instructed by UN to seek political end to war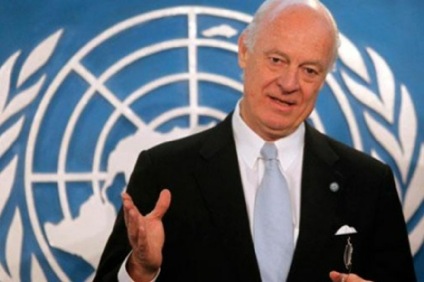 The U.N. secretary-general says he has instructed his special envoy to Syria to "focus much more to relaunch a political process" aimed at ending the four-year-old conflict, the clearest sign yet that a proposed plan to "freeze" hostilities in key cities has failed.
Ban Ki-moon spoke to reporters Thursday about his new directive for Staffan de Mistura, the third special U.N. envoy trying to end the conflict that has claimed more than 220,000 lives and driven some 9 million Syrians from their homes.
The U.N. chief has ordered de Mistura to consult widely with U.N. Security Council members, regional governments and the Syrian parties themselves on implementing the roadmap for a Syrian political transition adopted by key nations in Geneva in June 2012.
Associated Press