Kerry: U.S. aware of Iran's support to Yemen's Houthis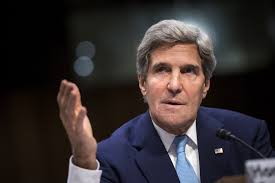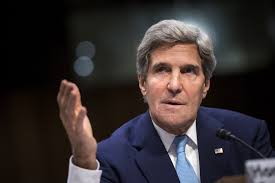 U.S. Secretary of State John Kerry said on Wednesday the United States is well aware of the support that Iran has been providing to Houthi forces who have driven Yemeni President Abd-Rabbu Mansour Hadi out of the country.
Kerry said the United States would support countries in the Middle East who feel threatened by Iran.
"We're not looking for confrontation, obviously, but we're not going to step away from our alliances and our friendships and the need to stand with those who feel threatened as a consequence of the choices that Iran might be making," Kerry said in an interview with PBS Newshour.
Reuters