Iran nuclear deal: Khamenei warns about U.S. "devilish" intentions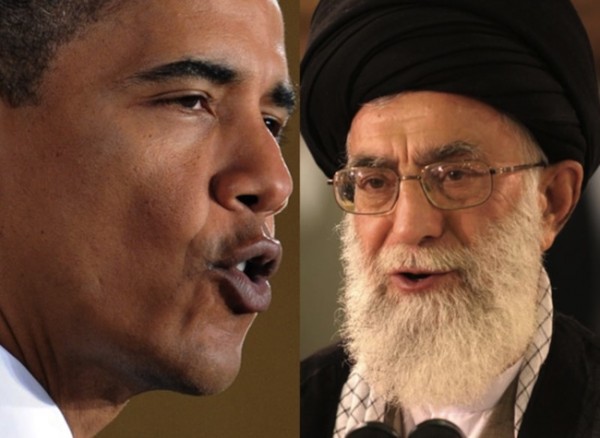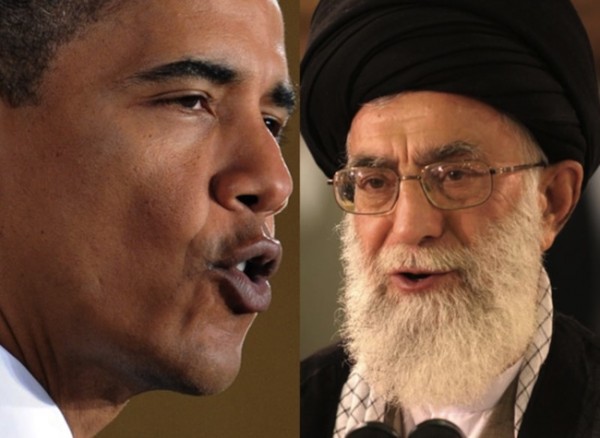 Iranian Supreme Leader Ayatollah Ali Khamenei on Thursday demanded that all sanctions on Iran be lifted at the same time as any final agreement with world powers on curbing Tehran's nuclear program is concluded.
Khamenei, the Islamic Republic's most powerful figure and who has the last say on all state matters, was making his first comments on the interim deal reached between Iranand the powers last week in the Swiss city of Lausanne.
He repeated his faith in President Hassan Rouhani's negotiating team. But in remarks apparently meant to keep his hardline loyalists on side, he warned about the "devilish" intentions of the United States.
"I neither support nor oppose the deal. Everything is in the details, it may be that the deceptive other side wants to restrict us in the details," Khamenei said in a speech broadcast live on state television.
His stand on the lifting of sanctions matched earlier comments by Rouhani, who said Iranwould only sign a final nuclear accord if all measures imposed over its disputed atomic work are lifted on the same day.
These include nuclear-related United Nations resolutions as well as U.S. and EU nuclear-related economic sanctions.
"All sanctions should be removed when the deal is signed. If the sanctions removal depends on other processes, then why did we start the negotiations?" Khamenei said.
However, the United States said on Monday sanctions would have to be phased out gradually under the comprehensive nuclear pact.
The U.S. and EU sanctions have choked off nearly 1.5 million barrels per day (bpd) of Iranian exports since early 2012, reducing its oil exports by 60 percent to around 1 million barrels a day.
One problem is that Iran and the world powers may have different interpretations on what was agreed in the framework accord – a point Khamenei made evident.
"Americans put out a statement just a few hours after our negotiators finished their talks…this statement, which they called a 'fact sheet', was wrong on most of the issues." Khamenei said.
ENMITY AND MISTRUST REMAINS
Since relations with Washington collapsed after Iran's 1979 Islamic revolution, enmity toward the United States has always been a rallying point for Iranian hardliners.
"I was never optimistic about negotiating with America… nonetheless I agreed to the negotiations and supported, and still support, the negotiators," Khamenei said to chants of "Death to America."
"I support a deal that preserves the interests and honor of Iran."
The tentative accord clears the way for a settlement to allay Western fears that Iran could build an atomic bomb, with economic sanctions on Tehran being lifted in return.
Negotiators from Iran, the United States, Germany, France, Britain, Russia and China will resume negotiations in the coming days to pave the way for the final deal.
The United States and its Western allies say it is vital that Iran fully cooperate with a U.N. International Atomic Energy Agency (IAEA) investigation into past nuclear activities that could be related to making weapons.
Iran for its part has said that "possible military dimensions" (PMD) are an issue it will not budge on.
"PMD is out of the question. It cannot be discussed," an Iranian official said. This issue has not been resolved.
Khamenei ruled out any "extraordinary supervision measures" over Iran's nuclear activities.
"Iran's military sites cannot be inspected under the excuse of nuclear supervision," he said.
"EXTRAORDINARY MONITORING"
A final deal would require a vigorous monitoring framework to ensure Iranian compliance. The negotiators have been working out a monitoring mechanism that would involve the IAEA. This has not been considered a sticking point in the nuclear talks.
In a ceremony on Thursday to mark Iran's National Day of Nuclear Technology, Rouhani said Tehran's aim was to secure the Iranian nation's nuclear rights.
"Our goal in the talks is to preserve our nation's nuclear rights. We want an outcome that will be in everyone's benefit," Rouhani said in a speech. "The Iranian nation has been and will be the victor in the negotiations."
However, Khamenei said the tentative deal did not guarantee reaching a comprehensive deal by a deadline on June 30.
"What has been achieved so far does not guarantee a deal or even that the negotiations will continue to the end," Khamenei said, adding that an extension of the deadline should not be a problem.
Khameni reiterated Iranian denials that Tehran was seeking to build a nuclear weapon.
A senior Israeli defense official repeated Israel's fears that Iran could still obtain a nuclear weapon if sanctions were lifted immediately and would have more money to spend on arming regional proxies. "The moment the sanctions are removed, tens of billions (of dollars) will flow to their coffers," Amos Gilad said in a radio interview after Rouhani's speech. "They will get rich. They will have the power to support the entire network of missiles and rockets."
REUTERS/ WP