Lebanon is still without a president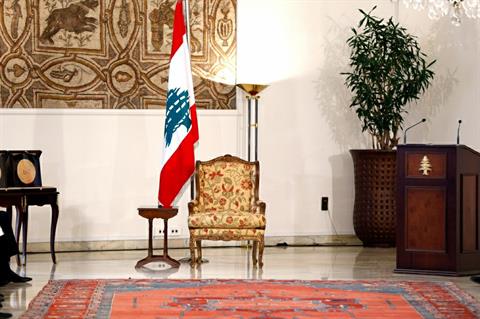 The Lebanese parliament failed today and for the 21st time in a row to elect a president to replace Michel Suleiman whose term endedon May 25.
As in the past sessions the parliament was unable to reach a quorum because the Iranian backed Hezbollah militant group and its ally MP Michel Aoun's Change and Reform bloc MPs boycotted the sessions.
Speaker Nabih Berri who is allied with Hezbollah and Aoun postponed to April 22 , 2015 the 22nd session of Lebanon's presidential election.
Several civil society groups held a rally on Thursday outside the parliament in Beirut's Riad al-Solh to protest the procrastination of lawmakers regarding the presidential vacuum. They urged the parliament to end the 10-month-long presidential vacuum.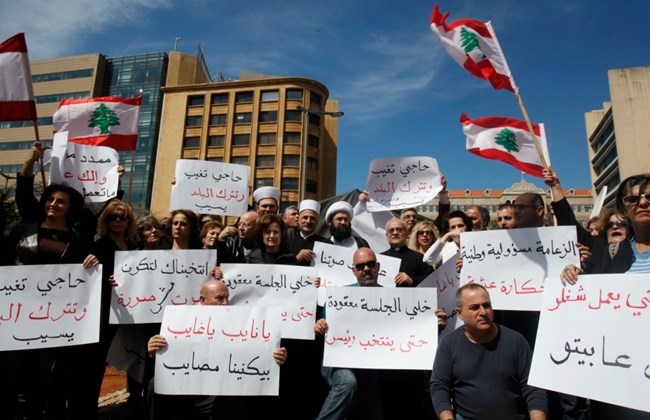 The protest was led by the Civil Society Dialogue Table, a group of non-governmental organizations. A number of other protesters, including political figures and members of the Beirut Bar Association joined the rally.
Lebanese Force leader Samir Geagea who was the first to announce his candidacy reiterated his calls on lawmakers to elect a new head of state, describing it as "essential."
Concerning the dialogue between the LF and the FPM, Geagea stressed that "it's tackling all disputes," citing progress.
"We have failed to reach common grounds with the FPM over the presidential election," Geagea said, denying comments over him accepting the nomination of Aoun to the Baabda Palace.
The pres