At least 43 dead, two dozen missing after Russian ship sinks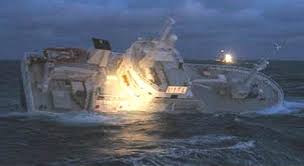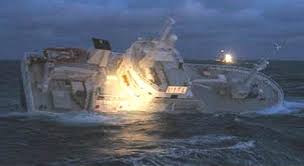 At least 43 crew of a Russian trawler died and more than two dozen were missing after the vessel sank in freezing waters off the Kamchatka Peninsula in the Western Pacific Ocean late on Wednesday, Russia's Emergency Ministry said.
Sixty-three of the 132 people on board the Dalniy Vostok were rescued with the sea's temperature near zero degrees Celsius (32 degrees Fahrenheit), the ministry said.
The ship was carrying 78 Russian nationals, as well as 54 foreign nationals from Myanmar, Ukraine, Lithuania and Vanuatu.
Drifting ice may have torn a hole in the vessel, the BBC reported, citing Russian emergency services.
Water flooded the engine compartment and the trawler sank within 15 minutes, the BBC said
The trawler sank in the Sea of Okhotsk, 330 km (205 miles) west of Krutogorovsky settlement in the Kamchatka region and 250 km south of the city of Magadan.
The home port of the trawler, which was owned by Magellan LLC, was Nevelsk in Russia's Sakhalin region.