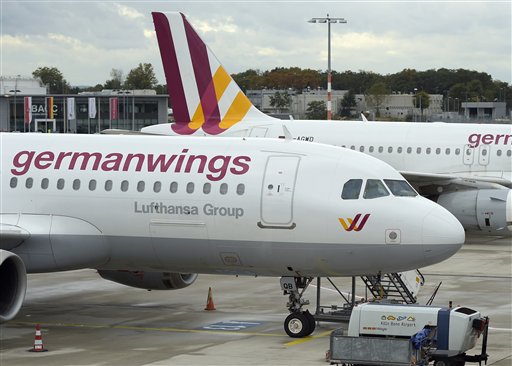 It was shortly before 10.31am on Tuesday morning when the captain of Germanwings flight 4U9525 pushed back his cockpit seat and asked his first officer, Andreas Lubitz, if he would take control of the Airbus A320 for a few minutes.
The pilot, Patrick Sonderheimer, a 10-year veteran of the German flag carrier Lufthansa and its dependent airlines with more than 6,000 hours of flying time to his name, had no cause for concern. Thus far, this flight had been wholly unremarkable.
Police search homes of Andreas Lubitz, co-pilot blamed for Germanwings crash
Read more
Some three minutes earlier the A320, after taking off on schedule from Barcelona airport at 10.01am with 144 passengers and six crew on board, had reached its cruising altitude of 38,000ft (11,500 metres) off the French naval city of Toulon.
The approach briefing – a short discussion with air traffic control about flight procedures as the plane, its tail bearing the swooping orange and gold W of Lufthansa's eminently respected low-cost subsidiary, prepared for descent to its planned destination of Düsseldorf – was complete.
At 10.30am, air traffic control cleared Flight 4U9525 direct to the IRMAR aviation waypoint on its route northwards to Germany. Sonderheimer confirmed, using the flight's call-sign: "Direct IRMAR, merci 18G."
Then he stepped outside the cockpit and closed the door behind him. He needed to use the toilet.
Less than 10 minutes later, Sonderheimer and everyone else on board the A320 would be dead, killed instantly as the plane, travelling at a speed of about 435mph (700km/h), slammed into a steep, bare mountainside between the villages of Digne-les-Bains and Barcelonnette in the southern French Alps. Debris and bodies were scattered over two hectares.
For the moment, though, as the plane passed smoothly west of Marseille before swinging to the north, the captain entertained no such fears. He may have paused in the cabin. Perhaps he glanced down the aisle at his passengers: 15 different nationalities, including 72 fellow Germans, among them 16 teenagers from the same high school, returning home in high spirits from their Spanish exchange.
There were 51 Spaniards on board the A320; an American mother and her daughter; an Australian mother and her son. There were three Britons, including a seven-month old baby boy. Citizens of Argentina, Iran, Venezuela, the Netherlands, Colombia, Mexico, Japan, Denmark, Belgium, Israel.
The captain would not have thought twice about leaving Lubitz alone at the controls. Unlike many flights in the US, airlines in Europe are not obliged to operate the "rule of two" that requires a flight attendant to be in the cockpit if one of the pilots decides to step outside temporarily.
And the 27-year-old first officer was perfectly capable of flying the plane. He had begun working as a steward for Lufthansa in 2008 and qualified as a pilot in September 2013 after undergoing Lufthansa's exhaustive and highly regarded training programme at the airline's Bremen base.
A member of an amateur flying club near his home town of Montabaur since he was a young teenager, Lubitz had dreamed of a career as a commercial airline pilot and had, since qualifying, clocked up some 630 hours of flight time with Germanwings without apparent incident. He was, Lufthansa officials would confirm, "100% fit" to fly.
And that morning, Lubitz had seemed relaxed and in good humour; cockpit banter recorded during the flight's first 20-odd minutes was "jovial", the Marseille public prosecutor would later say, while the co-pilot's replies to air traffic control during the approach briefing were "laconic".
But almost immediately after Sonderheimer left the cockpit, the A320 began to lose altitude. The descent was rapid, at about 3,000ft a minute, but not alarmingly so, and it is not clear how soon the captain and flight crew – let alone the passengers – would have noticed that anything was amiss.
As soon as Sonderheimer left the cockpit, Lubitz – in the words of the Marseille prosecutor Brice Robin – "pressed the button of the flight monitoring system, to put into action the descent of the aeroplane". He did so deliberately, Robin said, but "for a reason we don't know yet. But it appears that the reason was to destroy this plane."
No more than two minutes later, Sonderheimer tried to return to the cockpit following what is now standard procedure: since the 9/11 terrorist attacks using hijacked aircraft, cockpit doors have been heavily reinforced to an extent that they cannot be opened even "by weapons".
So the captain entered a code into the touchpad next to the door, and signalled his desire to enter via a videophone. Lubitz did not open.
As soon as he saw Sonderheimer was trying to re-enter the cabin, the co-pilot activated another in-cabin safety feature installed since 2001: a manual over-ride that the pilot can deploy to keep the door locked against intruders, even if they know the entry code, for at least five minutes.
Sonderheimer now began knocking on the door of the cockpit, quietly at first, but then more and more insistently. Inside, there was still no reply from Lubitz, who was nonetheless alive, conscious and indeed well: the sound of his breathing, calm and rhythmic until the end, was clearly recorded.
By now increasingly alarmed, air traffic control in Marseille made the first of many repeated, but unsuccessful, attempts to contact Flight 4U9525 by radio. The control tower instructed the pilot to switch the A320's transponder to emergency mode; Lubitz again did not respond.
Outside in the cabin, all was still relatively calm. The aircraft was descending steadily, and there had been no abrupt change of speed, altitude or direction. The cabin crew perhaps grasped what was happening, but it seems at least possible that few passengers – except maybe those in the front few rows – were aware of what was, by now, inevitable.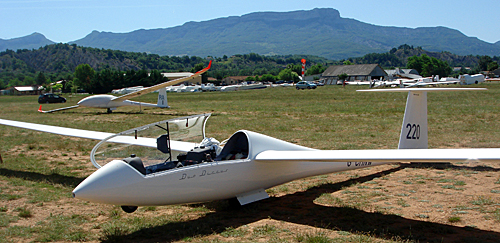 Seconds after 10.35am, as required in the event of complete communications silence from an aircraft in imminent danger, France's civil aviation authority (DGAC) declared an emergency, automatically triggering the launch of a number of fighter jets aimed at establishing visual contact with the airliner.
On the ground below, one or two residents in the remote Alpine villages of Seyne-les-Alpes and Le Vernet looked up and realised catastrophe was imminent.
Jean-Louis Bietrix, a mountain guide and local councillor in nearby Prads-Haute-Bléone, took a breathless phone call: "I've just seen a plane, flying low," the voice said. "It's not going to clear the mountain."
By 10.38, Sonderheimer and, it seems likely, other crew members and perhaps some passengers were banging more and more fiercely on the reinforced cockpit door, ultimately attacking it with all the force they could muster and whatever they could find. The door refused to give, and Lubitz remained locked inside.
Alarms now began sounding throughout the aircraft as it fell inexorably closer to the ground. With less than a minute before impact, passengers began screaming.
At 10.40.47, a French radar picked up Flight 4U9525 for the last time. It was flying steadily at a height of 6,175ft – almost exactly the altitude at which the debris that is now all that remains of the Airbus lies scattered on the mountainside.
The Guardian