Kuwait assures its people over abundance of food supplies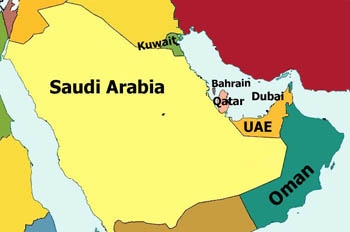 Kuwait said on Friday that its strategic food stocks were at their highest level, in a message designed to reassure citizens after it joined a Saudi-led military operation in Yemen.
"We are continually coordinating with the private sector to secure any additional quantities of any commodity," Finance Minister Anas al-Saleh was quoted by state news agency Kuna as saying. He said any rise in food prices on the back of regional turmoil would not be justified.
Kuwait, which this week joined the United Arab Emirates (UAE), Bahrain, and Qatar in signing a joint statement with Saudi Arabia announcing military action to stop the advance of Iran-allied Houthis in Yemen, relies on imports for the majority of its food needs.
The OPEC member, which was reported to have deployed 15 fighter jets for the Yemen operation, is almost entirely dependent on the narrow shipping lane of the Strait of Hormuz for imported food supplies. But being on borders with Saudi Arabia it has no problems in securing all its needs, because Saudi Arabia has access to the Red sea as well as the Gulf
Iran has threatened in the past to block the Strait if it came under attack.
Because of their reliance on one supply route to feed their booming populations, most Gulf states keep ample food reserves.
Kuwait also said on Thursday it had raised security around its oil facilities inside and outside the country.
Reuters