Jumblatt derides Iran's claim of Lebanon security ties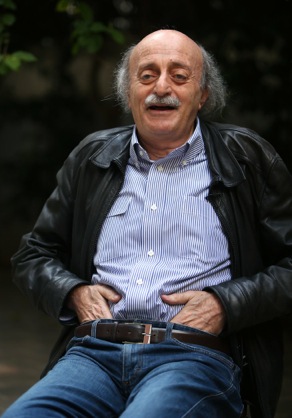 Progressive Socialist Party leader Walid Jumblatt Wednesday ridiculed on his twitter account the remarks made by an Iranian official who tied that security in Lebanon to the security of the Islamic Republic of Iran.
"Iran's Culture Minister Ali Jannati has informed us that Lebanon's security is tied to Iran's security," Jumblatt said
"What is this blessing, we never asked for this much," he added mockingly.
"In the past, Lebanon's security was [tied] to Syria's security until we choked,"Jumblatt, an outspoken critic of the Syrian regime, said in reference to the nearly 30 years of Syrian military occupation of Lebanon
The PSP chief then published a series of sarcastic tweets, saying that the partnership with Tehran would alter the Lebanese diet and bring it closer to Iranian cuisine.
"The minister has also hinted that he is willing to hand out Persian rugs [from the city] of Kashan," he added mockingly .
Former Iranian President Mahmoud Ahmadinejad viewed the entire area of southern Lebanon as Iran's border with Israel.