Wary of Tehran , Saudis say Iran should not get "undeserved nuclear deal"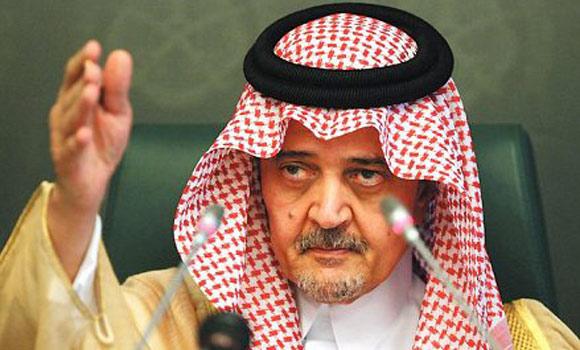 Saudi Foreign Minister Prince Saud al-Faisal said on Monday that Iran, which is negotiating with world powers on its nuclear program , should not get "undeserved deals".
"It is impossible that Iran should get undeserved deals," Prince Saud said at a joint news conference with visiting British Foreign Secretary Philip Hammond.
Prince Saud called for guarantees that the program "does not turn into a nuclear weapon that could pose a threat to the region and the world, especially in view of Iran's aggressive politics in the region".
Iran and six world powers are in negotiations to clinch a long-sought deal aimed at putting a nuclear bomb out of reach for the country in exchange for easing sanctions on its economy. Tehran denies wanting nuclear weapons.
Prince Saud also accused Tehran of "continued meddling in the affairs of Arab countries and attempts to stoke sectarian conflicts in the region".
Iran and Saudi Arabia, the foremost Shia and Sunni Muslim powers in the Middle East, have had troubled relations in recent years after taking different sides in the Syrian civil war.
Tehran has backed Syrian President Bashar al-Assad while Riyadh supported Sunni rebels trying to topple him.
Malaysian Insider /AFP/