Salameh dismisses US concern over terrorism financing by Lebanese banks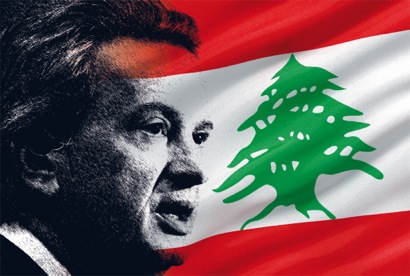 Central Bank Governor Riad Salameh dismissed  on Thursday Washington's concerns on the possibility of  financing terrorism and specially  the Islamic State   by Lebanese through  money laundering or any other means .
"Lebanon's banks are fortified due to the strict measures imposed by the Central Bank and the monitoring bodies," Salameh stressed in comments published in al-Mustaqbal newspaper.
Salame , who is one of the most respected bankers in the world and who  has been named several times as "Best Central Bank Governor in the Middle East "pointed out that he soothed the fears expressed by U.S. Assistant Secretary of the Treasury for Terrorist Financing Daniel Glaser during his short visit to Beirut on Tuesday.
"Glaser was worried of financial transfers to Daesh ( Islamic State)… he wanted to make sure that the money that is reaching the organization is not transferred through Lebanon's banking systems and from it to the global financial sector."
Salameh said that he stressed to Glaser "Daesh has no money in Lebanon," noting that the country "is part of the Arab and international efforts to dry the funding of ISIS."
Glaser, according to a statement issued by the U.S. embassy in Beirut on Tuesday, encouraged Lebanese authorities and financial institutions to continue their work to combat the threat of illicit financing and prevent attempts to evade U.S. and international financial sanctions from Iran and Syria, in particular.
He also met with Prime Minister Tammam Salam, Minister of Finance Ali Hassan Khalil, Minister of Foreign Affairs Gebran Bassil and Interior Minister Nouhad al-Mashnouq.
He reiterated the U.S. commitment to work with Lebanon to continue protecting Lebanon's financial system from abuse by terrorism threats.