ISIS Preparing for 'Spring Battle', mobilizing along Lebanon's Border, report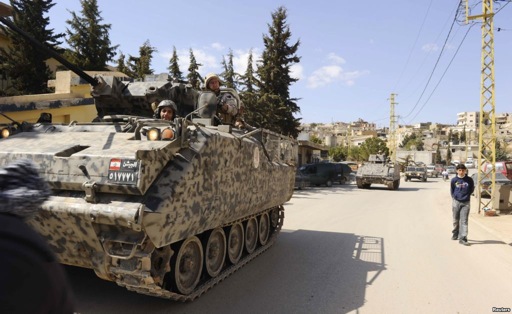 Islamic State Fighters in the Syrian al-Qalamoun region are reportedly mobilizing and moving closer to Lebanon in preparation for a battle along the country's eastern border, Al Akhbar newspaper reported on Tuesday.
According to al-Akhbar's Lebanese and Syrian security sources the fighters are moving "from eastern al-Qalamoun " in preparation for a battle in the area in the spring after the snow melts.
The Lebanese army frequently clashes with the militants near the Syria border.
Islamic State and al-Qaida-affiliate al-Nusra Front gunmen are battling in Qalamoun the regime of Syrian President Bashar Assad and Hezbollah forces with support from some smaller Islamist rebel groups.
Al-Akhbar, which is closely linked to the Syrian regime and Hezbollah also reported that the first battle is expected to erupt on the outskirts of the Bekaa town of al-Qaa and the second on the outskirts of Brital, a Hezbollah stronghold.
Update: In a related development MTV reported that the army is shelling ISIS/Nusra front militant positions near Ras Baalbeck