Sistani angered by Iranian official's remarks on Iraqi sovereignty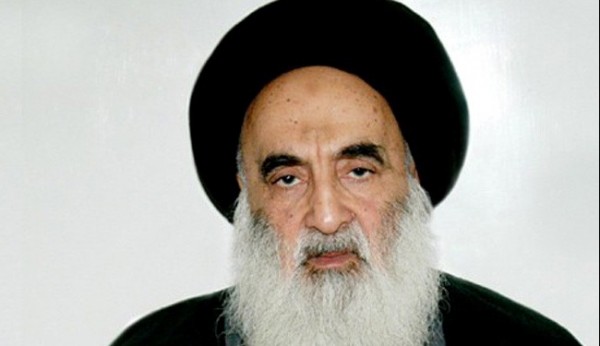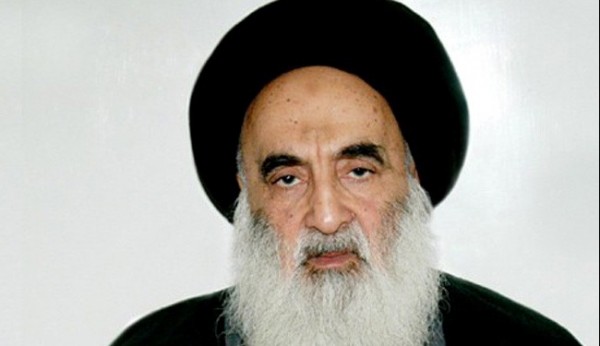 Iraq's top spiritual leader  Grand Ayatollah  Ali Husayni Sistani blasted the remarks made by  Iranian Presidential Special Adviser for Religious and Ethnic Minorities' Affairs Ali Younesi about Iraqi sovereignty
Sistani confirmed that  welcoming  the  assistance provided to his country in the war against al "Daash" or ISIS , does not mean turning a blind eye to the identity and independence of Iraqis, in an implicit response to  Younesi's remarks.
Similarly Iraq's Foreign Ministry rejected as "irresponsible"  the statements attributed earlier on Wednesday to Younesi , who described Iraq as the capital of the former Persian empire, which originated from what is today Iran.
"Iraq is a sovereign nation, ruled by its people, and has positive relations with all of its neighbouring nations, including Iran," read an Iraqi foreign ministry statement responding to the remarks.
"Iraq will not allow intervention into its internal affairs or meddling with its national sovereignty."
Younesi  made the remarks in an interview with Iranian Students' News Agency, ISNA.
Younesi was quoted by ISNA as saying that "Iraq is not only regarded in the meantime part of the circle of our civilization's influence, it is (a part of) our identity, culture and it is our capital today as it was in the past.
"One cannot break apart the geography and the culture of the two nations. This is why we can either fight amongst ourselves or unite," he said.
"We will protect all of the nations of the region because we regard them as being part of Iran, and we will stand up to Islamic fundamentalism, Takfiris, atheism, the new Ottomans, the Wahhabis, the West and Zionism," he added.
Commenting on the situation, Iraqi Foreign Minister Ibrahim Al-Jaafari reiterated that "Iraq has total sovereignty, and it will not allow anyone to affect its sovereignty or intervene in its internal affairs.
"When it is proven that our sovereignty has been affected we will not be forgiving, under any circumstances, with any nation, whether it be Iran or any other (nation)," he warned.
The current war against ISIS is being led by  General Qassem Suleimani the head of the Qods Force,  which is the foreign arm of Iran's Revolutionary Guards Corps .  According to observers  Suleimani  has been organizing Iraqi forces and has become the de facto leader of Iraqi Shiite militias that are the backbone of the fight. He is listed by the United States as a terrorist, which forbids U.S. citizens from doing business with him.
Commenting on Iran's interference in Iraq Saudi FM prince Faisal told US Secretary of State John Kerry on March 5: "Iran is taking over Iraq".
Similarly the Chairman of the US Joint Chiefs of Staff Army Gen. Martin Dempsey told a US Senate hearing   on Wednesday  that the   Iran-backed Iraqi Shiite militias could turn against U.S. after defeating ISIS.
Dempsey on Wednesday also voiced concern about how Sunni Muslims would be treated once Islamic State militants were driven away.
"There's no doubt that the combination of the Popular Mobilization forces and the Iraqi security forces, they're going to run ISIL out of Tikrit," Dempsey said , using an acronym for the militant group.
"The question is what comes after, in terms of their willingness to let Sunni families move back into their neighborhoods, whether they work to restore the basic services that are going to be necessary, or whether it results in atrocities and retribution."
Reports from Tikrit confirm Dempsey's concerns. Many houses of the Sunni residents were set on fire after the Shitte militias entered the city   . In a video a  militia commander  was heard telling his members " burn them burn them "