Lebanon is still without a president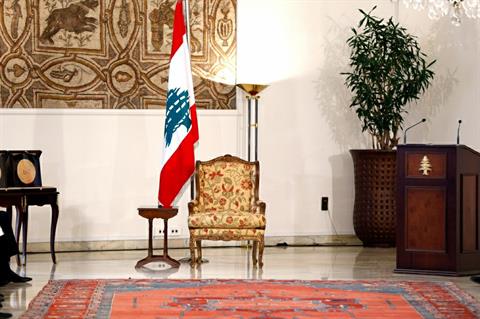 The Lebanese parliament failed today and for the 19th time in a row to elect a president to replace Michel Suleiman whose term ended
on May 25.
As in the past sessions the parliament was unable to reach a quorum because the Iranian backed Hezbollah militant group and its ally MP Michel Aoun's Change and Reform bloc MPs boycotted the sessions.
Speaker Nabih Berri  who is allied with Hezbollah and Aoun postponed to April 2 , 2015  the 20th session of Lebanon's presidential election after expressing pessimism over ending the   crisis in the near term.
Berri  earlier told local  local newspapers : "Hopes (to elect a president) became a delusion."
"It's a shame that the number of sessions reached 20," the speaker said on Wednesday .
Berri denied in comments published in al-Joumhouria newspaper  on  Wednesday that his recent meeting with Future Movement leader Saad Hariri tackled the reappointment of the former premier as the head of the cabinet.
"How can we discuss the premiership before the election of a president?" Berri asked
The two officials met in February during a short visit by Hariri to Lebanon where he met with several political figures.
"We should carry out the presidential election first before tackling any other matter" . Berri stressed.
Berri said that he  stressed to Aoun during a recent meeting that  the Christian parties should have engaged in dialogue earlier to tackle the presidential election and to swiftly end the stalemate."
Election linked to an Iran nuclear deal
According to media reports Lebanon will not get a president before Iran gets its nuclear deal  from the west . The reports indicate that Hezbollah is awaiting a green light from its backer Iran before  it sends its MPS to the parliament .
The reports stressed   that Iran is using Hezbollah and Lebanon's election to put pressure on the west to secure a favorable deal.