Australian arrested in Lebanon over suspected terrorist links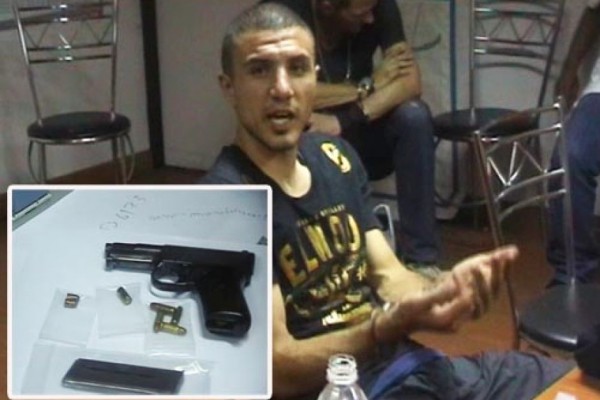 Australian man Talaat Hawatt who is of Lebanese descent has been detained in Lebanon for suspected links to a terrorist group, according to two Lebanese officials.
Lebanese state media reported that "TH" was detained by military intelligence at his home near the town of Dahr al Ain, close to the northern city of Tripoli.
A Lebanese official said Hawatt was suspected of being linked to the Islamic State group or a similar extremist group.
However, the official cautioned the investigation was only in its early stages.
The ABC is not aware of any information linking Hawatt to extremist activity.
Speaking in Sydney, Hawatt's uncle Rodney confirmed his nephew had been detained but said Lebanese authorities had made a mistake as his nephew was not a terrorist.
He told the ABC his nephew was in northern Lebanon to get married and the authorities had jumped to the wrong conclusions about his motives for being in the area.
He said he was with his nephew in 2010 in Thailand when Hawatt was reportedly arrested in an alleged shooting incident.
Local media said Hawatt had returned after a night out to a hotel where the pair was staying.
He was described as being in an "alcoholic rage" when he allegedly shot into his uncle's hotel room door.
Hawatt was reportedly charged with carrying a gun without a licence and shooting a firearm in public. The outcome of the case is not known.
His uncle said the pair had not spoken since the incident but he had been in contact with relations in Lebanon on Tuesday.
ABC