IS militants in Iraq blow upTikrit's only bridge over the Tigris river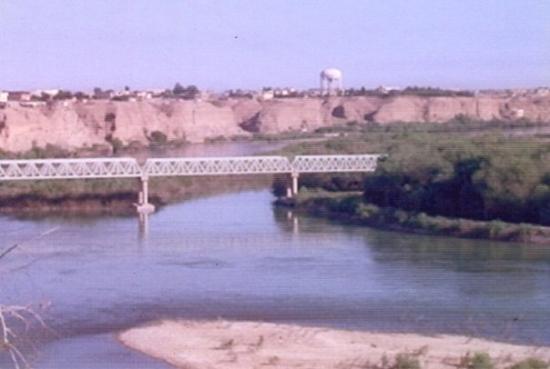 The Islamic State group blew up the only bridge over the Tigris river in the entire Tikrit area Tuesday as Iraqi forces continued to seal off the city, security sources said.
"The bridge was blown up by Daesh," a police colonel said, using an Arab acronym for the jihadist organisation.
"A whole segment at the western end of the bridge collapsed." An army lieutenant colonel said, "Their goal is to slow the advance of Iraqi troops because the bridge is the only way into Tikrit from the east."
The village of Albu Ajil, which Iraqi forces retook on Sunday, is on the eastern side of the river, as is the town of Al-Alam, where jihadist fighters expelled from rural areas have been regrouping.
Ad-Dawr, the other town where IS fighters have been trying to resist the huge operation launched on March 2 to retake Tikrit, lies south of the city on the eastern bank of the Tigris.
Commanders from the army and the government-controlled Popular Mobilisation units have been closing in on the three urban centres over the past week.
They have said their goal was to lay siege to Tikrit, a Sunni city about 160km (100 miles) north of Baghdad which has been under IS control for nine months.
The city, which is the home town of former president Saddam Hussein, is the toughest target for the government troops and allied militias that started winning back lost ground last year.
The operation initially involved 30,000 men backed by Iraqi aircraft. The IS is believed to have only a few hundred men inside Tikrit, but government forces have said their advance has been slowed by large numbers of roadside bombs and booby traps planted by the jihadists all around the city.
Times of India