Hardliner wins key post to influence choice of Iran's next Supreme leader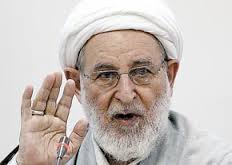 BEIRUT, Lebanon – A prominent hardliner was elected on Tuesday to head the influential body that will pick Iran's next Supreme Leader.
The surprise choice of Ayatollah Mohammad Yazdi as head of the Assembly of Experts took place at a highly sensitive time, as Iran and six world powers face a March 31 deadline to reach the outline of an agreement over Tehran's disputed nuclear programme.
Supreme Leader Ayatollah Ali Khamenei, 75, underwent prostate surgery last year and rumours have recently resurfaced about his health, although he was shown on television last Sunday meeting a group of environmental activists.
In the internal election, Yazdi, a hardline cleric who headed the judiciary through much of the 1990s, defeated former president Ayatollah Ali Akbar Hashemi Rafsanjani by 47 votes to 24, according to Fars news agency.
"This was unexpected," said Mashallah Shamsolvaezin, an Iranian journalist and political analyst based in Tehran. "I was genuinely surprised that Yazdi won."
The result suggested that hardliners within the Assembly had closed ranks at a sensitive time when a new Supreme Leader could soon be chosen – a decision in which the Islamic Revolutionary Guard Corps, the most powerful military force in the country, could also play a role.
"The main message of this election was that hardliners refuse to loosen the grip on power in key state entities, and when the day comes, chances of a hardliner successor to Ayatollah Khamenei continue to remain strong for now," Hossein Rassam, a former political analyst at the British embassy in Tehran who is now a business consultant focused on Iran, told Reuters in an email.
KEY POWERS
The Assembly of Experts has the power both to dismiss a Supreme Leader and to choose one. The former has not happened, and the latter only once, when Khamenei was selected after the death of Ayatollah Ruhollah Khomeini in 1989.
Reports about the health of the top leader had been considered taboo until last year, when Khamenei's prostate operation was extensively covered by domestic media. If his health were to deteriorate, the Assembly would face a huge task in choosing a replacement, a decision with wide-ranging implications for domestic and foreign policy.
While President Hassan Rohani is considered a moderate whose election in 2013 helped ease some tensions with the West, it is the Supreme Leader who ultimately decides issues like the future of the country's nuclear programme. Iran denies charges from Israel and the West that it wants a nuclear weapon, and is seeking a deal that would bring an easing of international sanctions.
A handful of senior clerics have been floated as possible successors to Khamenei, including the former head of the judiciary, Ayatollah Mahmoud Hashemi Shahroudi, and the current one, Sadeq Larijani. Khamenei's son Mojtaba has been named by some Iran watchers as another possible candidate.
RAFSANJANI SETBACK
Tuesday's vote was a blow to Rafsanjani, a veteran player in Iranian politics. He had been expected to play a more significant role in the Assembly, including possibly as its head, after a general election for its members next year, and has also been mentioned in the past as a potential successor to Khamenei.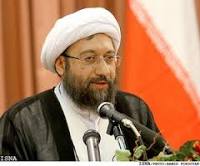 "This was a bitter defeat for Ayatollah Rafsanjani. It demonstrated the biting reality that Rafsanjani is no longer a pillar of the Islamic Republic to powerful hardliners, even though he is still very influential," Rassam said.
Rafsanjani has had a tense relationship with Khamenei and political hardliners after two of his children expressed support for the opposition after a disputed presidential election in 2009.
Despite the setback, Rafsanjani has not been shut out of the Iranian political landscape: he is the head of the Expediency Discernment Council, a body that advises the Supreme Leader and also resolves disputes between the Guardian Council and the parliament.
Rafsanjani had been tight-lipped about his possible candidacy in Tuesday's election and it was widely expected that Shahroudi, the former judiciary head, would be chosen. Shahroudi had been caretaker head of the Assembly since last October, following the death of its previous head, Ayatollah Mohammad Reza Mahdavi Kani.
Yazdi is 84, according to Iran's Press TV, presumably ruling him out as a contender for Supreme Leader. He is expected to serve until Iranians elect a new Assembly of Experts next February, which will coincide with parliamentary elections.
Reuters